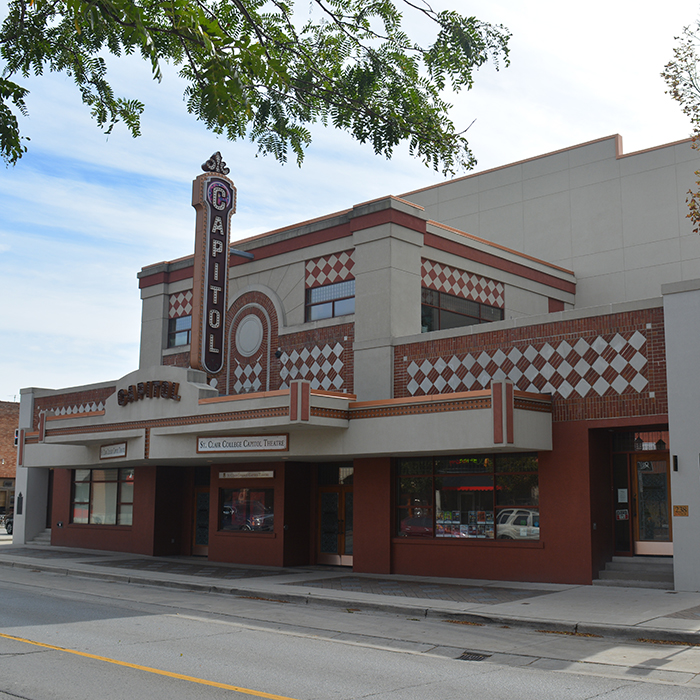 Just when it seemed the book might be closed on the controversy surrounding the Capitol Theatre, the most frustrating, expensive, glamorous, eye-popping, scandalous and mysterious story in Chatham-Kent's short history reveals a new chapter.
Like a book you can't put down (fittingly, since it has consumed more ink than a Hell's Angels tattoo convention), the latest twist came this week with news that St. Clair College is opting out of its agreement to operate the 1,210 seat facility as of next March.
The onus is on the municipality to either operate the facility as a theatre for the next 12 years or return millions in government funding.
The first thing C-K officials must do is figure out exactly how bad the numbers really are. Rumours of $300,000 losses to more than twice that are floating around. Get the numbers, make them public and move on.
We don't need to feed the rumour mongers who will tell you for a fact the theatre cost Chatham-Kent taxpayers $20 million alone even though it was a quarter of that (not that $5 million plus is anything to sneeze at).
Once that's done, every option should be considered starting with finding someone (one of the mayor's rich Chinese entertainment mogul buddies perhaps) who will use expertise to maximize the revenue potential.
If we can't find any outside group, the municipality will need to look within to see what can be done to use the building to its capacity.
That includes looking at closing other facilities if need be. We have no room for sentimentality unless we're prepared to pay for it.
We need to look to the future, not the past.
We need citizen involvement and discussion.
What we don't need is someone coming to the table with a "we shouldn't have done it in the first place mentality."
It contributes nothing to the solution and will only slow the process to a crawl.
So far the Capitol has brought us a dream, an economic force, an OPP anti-rackets investigation, and an economic crash.
If we can ever get a performance as good as what's gone on behind the scenes, it would attract standing room only crowds for a year.