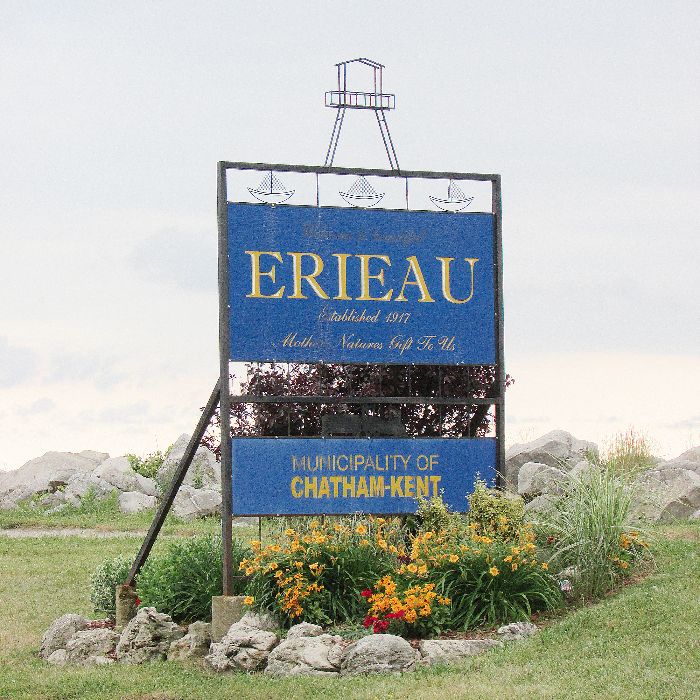 The Corcorans enjoyed a solid family weekend in Chatham-Kent, with good food mixed in.
As I said, it all took place within our municipality. A few short years ago, we'd have had to head out of town for two key elements of our weekend.
It started with the movies Friday night. Less than four years ago, we'd have had to leave town to enjoy comfortable seating at the show. The old Cinema 6's seats would eventually attack your butt. Galaxy Cinema on St. Clair Street changed all that.
Chatham Mazda from Chatham Voice on Vimeo.
And on Sunday, to celebrate "Uncle Steve's" birthday, we headed to Bayside Brew Pub. He lives in Waterloo and hadn't been to Bayside in a couple of years. I couldn't believe it had been that long.
But then I thought about it and realized Bayside has only been open for a little over three years now. Prior to that, there was no option for local craft beer.
And Bayside has the ultimate combination, a great location, great local variety of beer, and darned tasty food.
Top it off with friendly, familiar faces.
My wife and sister-in-law tried the Pumpkin Ale. Not a fan of fruity or otherwise disturbed beer, I generally avoided it. But Mary made me take a drink regardless. I admit I didn't hate it, but I do prefer their four other options.
Sandwiched between two events that only a few short years ago weren't real options locally, I got a chance to fire up the Big Green Egg for a load of chicken wings Saturday.
Every once in a while, I get a real yearning for wings. It used to be out at local restaurants, but now it's off the barbecue.
I'd never cooked wings before we got the Egg, too. Go figure.
Two full loads on the grill left three Corcorans full, with some leftovers. Fortunately, "Uncle Steve" and his son Connor popped by to pick up a missing student card, and helped us out.
Connor and wings can't seem to coexist for any length of time together. The wings always lose.
And I totally understand.
It's only rock 'n' roll but I like it
As we were heading to Bayside Sunday in my wife's vehicle, my daughter asked if we could tune in 98.7 AMP Radio. It's all pop and hip-hop. Perfect for a 13-year-old dance enthusiast.
Not so much for her 51-year-old father.
Harrumph.
But we listened to the station for the latter half of the drive into Erieau.
As we exited, I found a station playing classic rock. Ahhhh.
Why am I such a fan of Rock N Roll? Little things like the guitar solo in "My Sharona" are why. Ditto for The Eagles' "Hotel California" or Dire Straits' "Sultans of Swing."
Or the drum fills by Neil Peart in oh-so-many Rush songs. Or Joe Walsh's lyrics.
And then there are B-side treasures such as Queen's "Sleeping on the Sidewalk," or Van Halen's "Li'l Guitars."
Or David Gilmour's vocals matching his haunting guitar play on Pink Floyd albums.
Tunes, tunes, tunes
One thing about living in Chatham-Kent is you get a wide variety of music from a diverse list of sources.
As we headed to Bayside, I realized I could have tuned in The Buzzard (100.7 FM), which often comes in pretty darned clear as you get closer to Lake Erie.
I used to listen to The Riff, 101.1 FM out of Detroit, as it was a great rock station in the old days. But I've drifted away from that, as I don't enjoy talk radio in the morning. I want music.
Perhaps that's why I still have Sirius in the truck.
Even without Sirius, you have a ton of music selections on your FM dial here. Even for niche market types like myself, I can find rock on numerous points on the dial. Hip-hip and dance tunes are all over the place. And even country music has multiple options.
We can't forget the local folks at Five Amigos and Blackburn. There is music for most everyone here too.
So many choices. I bet if you stopped a dozen cars on St. Clair Street or Keil Drive in town on any given afternoon or evening, you'd find them collectively listening to at least half a dozen different stations, if not more.
That's variety I never had growing up. In North Bay, the selection was grim in the late 1970s. We'd joke the local call sign, CFCH, stood for Can't Find Current Hits.
I'd treasure the evenings when we'd pick up AM radio skip, particularly WLS out of Chicago. That's how I got exposed to the likes of The Monks and The Clash.
Maybe that's why I really appreciate rock music today, as it was so non-mainstream during my formative years.
That and I knew a couple of really eclectic record store managers as a teen. But that's another story.