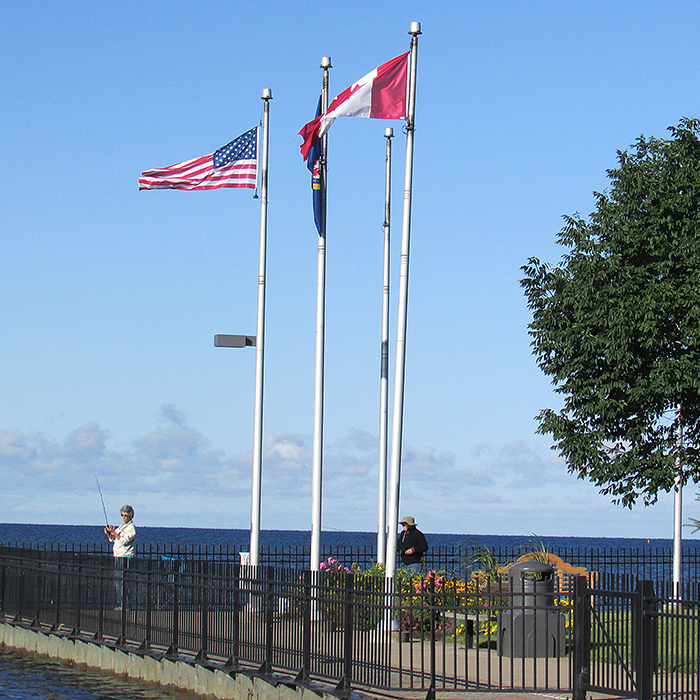 Chatham-Kent isn't done with Yvette Pinsonneault yet.
The Mitchell's Bay woman who had the nerve to ask for flags at the park she maintains has been told by municipal staff to turn in her key to the flag poles.
Pinsonneault, a senior citizen who's been planting flowers, cutting grass and keeping the park clean for nearly 20 years, embarrassed C-K by caring about the park more than municipal staff.
Chatham Mazda from Chatham Voice on Vimeo.
She wanted to fill out two of the five flagpoles that for the first time in decades don't have flags.
She was first told the flagpoles didn't work. When she used her key to show they did indeed, she was still told no.
When MP Bev Shipley, gave her a Canadian flag, the C-K staffers came out and removed it.
After our story last week, Pinsonneault got her flag back but she hasn't put it up, afraid of retaliation. Now, they want to make sure she can't.
Interest in the story was so great it temporarily crashed our website with overwhelming feedback in favour of Pinsonneault.
C-K's bureaucrats don't know when to quit digging themselves into a hole. Most communities, we assume, welcome volunteers and community pride.
The message being delivered to Pinsonneault, and in effect to the rest of us, is to pay your taxes and shut up.
The latest reason given to not fill all the flag poles is a policy that seems like something out of a bureaucratic "how to justify my salary" guide, since the number of flags varies at many sites.
This is a stain on the community, as well as on those municipal staffers who treat taxpayers and volunteers with the respect they deserve.
Volunteers save this community millions and raise millions more. The least they should be able to expect is some common courtesy from those earning money thanks to the taxes they pay.
There is still time to mend some fences, if anyone at the Civic Centre gives a damn.
Update:
Apparently, someone does give a damn. After our print edition was completed, sources told The Voice (the municipality still hasn't returned our calls) that Chatham-Kent officials have agreed to meet with the Mitchell's Bay Association. It's a wise (albeit late) step forward and we applaud what we hope will be a resolution of this issue.