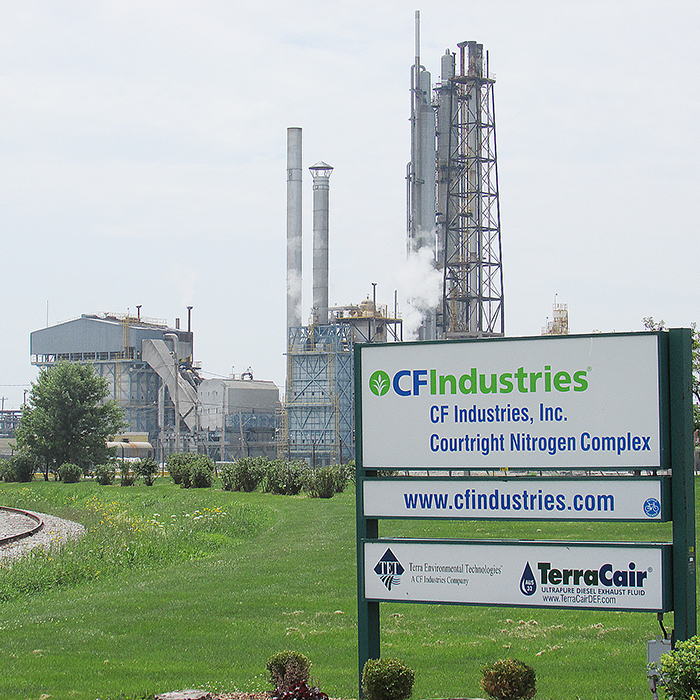 A $105-million expansion to Ontario's largest nitrogen fertilizer plant located minutes from the Chatham-Kent border won't have an impact on the municipality's attempt to attract a fertilizer plant, according to economic development director Michael Burton.
CF Industries announced plans for the expansion of its Courtright facility recently. Work on what's being termed a "de-bottleneck" project will begin this fall and will be completed in two years.
Burton said he is aware of the project, but some of the products produced won't compete with those discussed in the North Kent proposal.
"One of the products being developed is DEF, a fuel additive for diesel engines," he said. "CF is also building a plant in the U.S. There is a need for more capacity, which is one of the reasons we've been pursuing our plans."
Chatham Mazda from Chatham Voice on Vimeo.
Burton said there is nothing new to report at present on the negotiations between Chatham-Kent and firms in China regarding a $1.2-billion proposed plant.
"They have the information we've prepared for them and they're in the evaluation process."
The CF industries Courtright plant sits on 700 acres in St. Clair Township. It has a one-million pound capacity, and the expansion will increase that by 130,000 pounds annually when the project is completed in 2017.
The firm employees 200 full-time employees at the facility.
The plant produces urea ammonium nitrate, granular urea, anhydrous ammonia and ammonium nitrate for use growing corn, cotton and wheat. It also manufactures products for industrial use.
The Deerfield, Ill. headquartered company operates Canada's largest fertilizer plant in Medicine Hat, Alta. as well as production facilities in Louisiana, Oklahoma, Mississippi and Iowa.
It had 2014 sales of $4.7 billion.