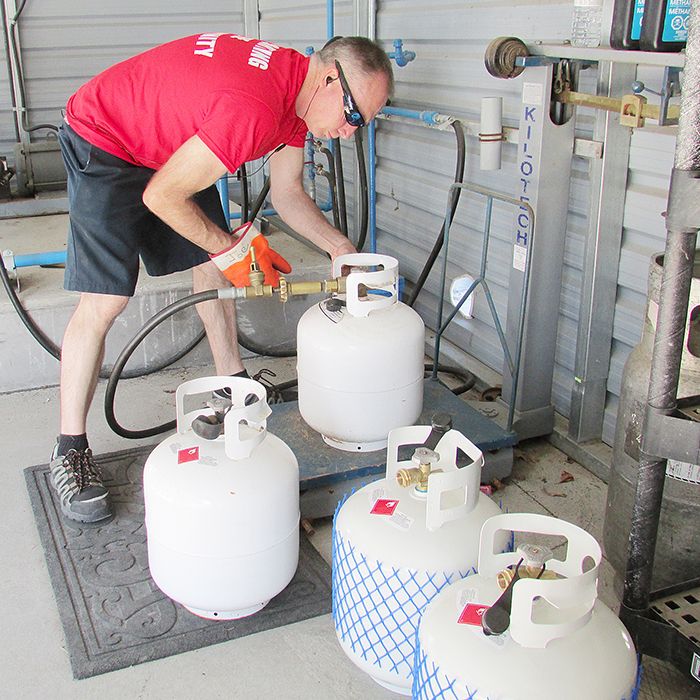 Folks who head out to Dowler-Karn on Highway 40 just north of Chatham today are in for a treat. There's a family fun day underway, with inflatables, a barbeque, South Buxton race cars, and more.
At noon, contestants will take part in a barbecue build off, where the first person to put together a propane barbecue gets to take it home.
This morning, the place to be was the propane filling station. For today, Dowler-Karn staff are filling 20 lb. tanks for just $10.
The event goes on until 2 p.m.
Proceeds from today go towards the Chatham-Kent Health Alliance's Urgent Needs campaign.