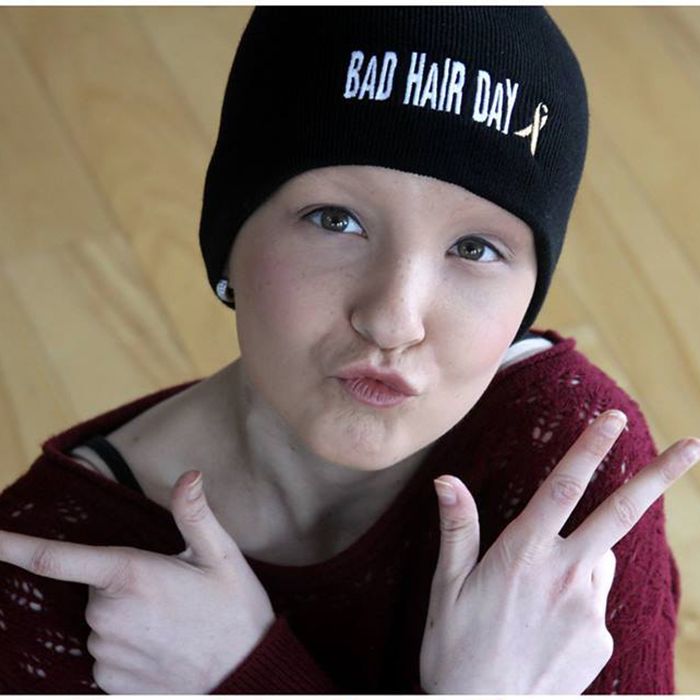 Chatham teen Sophia Vlasman lost her fight with cancer. Her obituary says she passed away peacefully Friday, just after 11 a.m., "after a courageous battle filled with hope and strength.  She is now our beautiful angel and is no longer in pain."
Sophia captured the hearts of thousands of people in Chatham and beyond as she so steadfastly battled cancer.
Friends and family are invited to pay their respects to the Ursuline College Chatham student between 1 p.m. and 9 p.m. June 9 at Alexander & Houle Funeral Home, 245 Wellington St. W. in Chatham.
"Our dear sweet Sophia was treasured by us all.  Her 16 years here seem so short, yet she touched so many.  Her dream of being a teacher was fulfilled by teaching us all what living really was about," her obituary reads.
Click here to read her full obituary on the Alexander & Houle website.