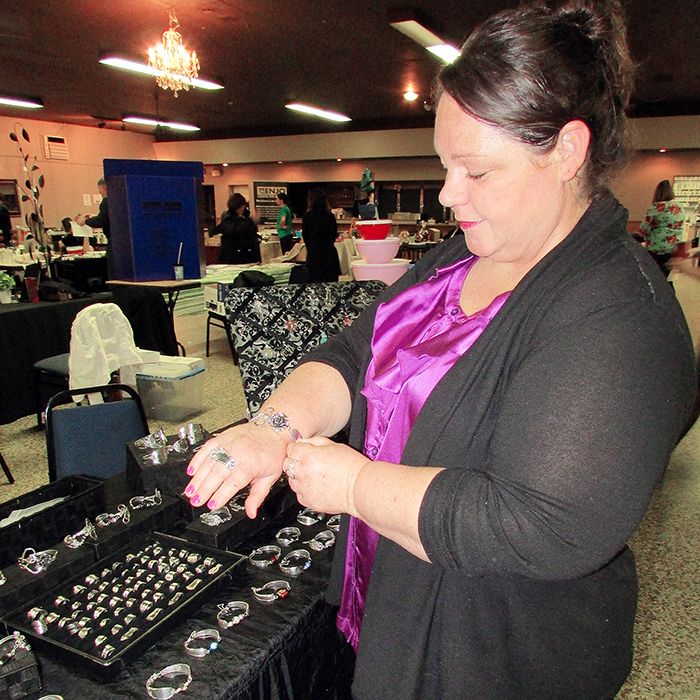 If you are like a lot people, you can go into your kitchen cupboard and see your Epicure spices in their tidy Tupperware containers and your Enjo or KD cleaning cloths ready for duty. Or go into your bathroom cabinets to reach for your Arbonne, Mary Kay or Avon cosmetics and skin care products, while enjoying the fragrances of your Scentsy warmer or Partylite candles.
Chances are, you got these items from a home-based business.
Home-based businesses are popular because they offer us things we need and things we use on a daily basis. On the other side of the coin, the people who sell these products or unique craft ideas of their own making are usually trying to make some extra income because they lost their job, are stay-at-home or single moms, or the typical 9-5 work day doesn't mesh with their artistic nature.
One local resident has made it her mission to help home-based businesses be more visible in the community and convince the people of Chatham-Kent that shopping locally is a viable and smart option.
Nancy Brown Nurse moved to Chatham last October from London for her husband's work as executive chef at the John D. Bradley Convention Centre, and so far, is enjoying Chatham with her two children Carter, 8 and Caiden, 3.
"I love it. Chatham has that small-town feeling with the amenities," Nurse said.
One thing she found difficult, as a person with a home-based business, was meeting and networking with other people. That's when she came up with the idea of developing a social-networking site aimed at encouraging locals to take advantage of everything that home-based businesses have to offer.
"The idea came fairly early. I was looking for ways to meet people, and I had my own home-based business," she explained. "I thought, 'Why not create a vendor event to showcase all the local business?' It became so big, so fast, I didn't have time for my own business. From the feedback, it was needed and it just gets bigger and better every day."
With two vendor events at Lawson Hall in Chatham under her belt, including the Fundraiser for Aubri this past weekend, Nurse already has another event, a Mother's Day Tea, planned for May 3 at the Bradley Convention Centre. Tickets are $35 for adults, $10 for kids 6-12 and includes an appearance by Miss Teen Chatham-Kent World 2013, entertainment for little ones by Alice, and a gourmet sandwich and dessert bar.
Vendors for the events come from varied genres, from financial advice to a selection of spices to skin care products to unique and affordable handcrafted items.
Kathy Anderson, creator and artist of Forks & Fashion, is one of the many vendors who joined the Fundraiser for Aubri vendor event this past weekend. She hand crafts unique and one-of-a-kind statement jewelry from silver flatware, and loves every dirty, exhausting moment of it.
Anderson's business came to be from her desire to have a spoon ring just like one her friend was wearing.
"So I went out to the barn and made my own ring – that's how I got started," Anderson, a Chatham native, said. "I was born, bred and raised in Chatham and loved every minute of it."
Every piece she makes is hand-twisted and designed. While people have told her she needs to buy machinery to make the jewellery to expand, she is happy right where she is – in her barn creating unique pieces night after night.
A unique and interesting option she offers to customers is to take a box of family flatware and create jewelry pieces out of it for the members of the family so the heirloom silver is still in the family, just up-cycled and much more useful.
Anderson isn't the only one who decided to make the leap from hobby to small business. Carrie-Anne Bauer, a Grade 13 student at Lambton-Kent Composite School in Dresden, took an idea when she was eight years old and has translated it into a charitable organization that has raised close to $100,000 to house, heal and support orphans and families in Africa.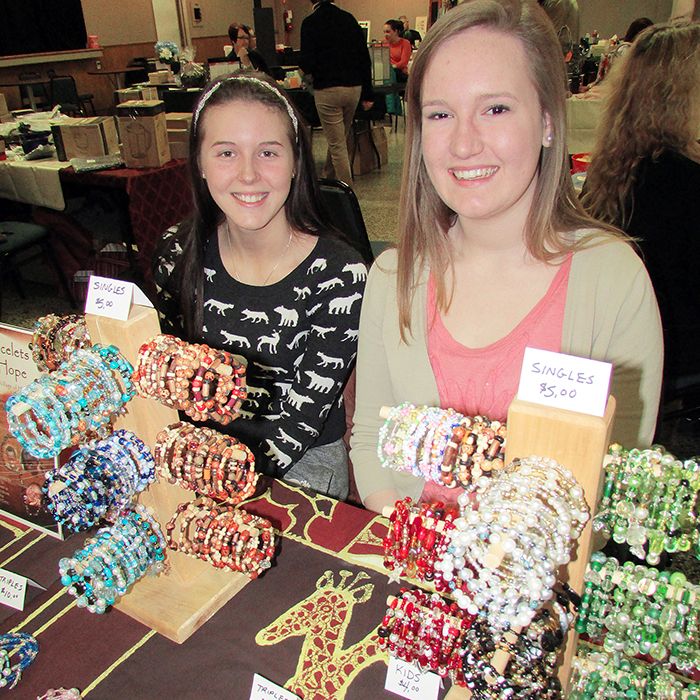 Bracelets for Hope came about when Bauer saw a commercial about one child in Africa dying of AIDS every five seconds. She lived in Perth, Ont. at the time. The story shifted her safe world on its axis and opened her eyes to the plight of the poor.
"It just popped the safe bubble I lived in, and I was so upset, I cried for days," she recounted. "I asked my mom what we could do, and I decided to raise $50,000. The first year we raised $1,000."
Realizing that just wasn't enough money, Bauer decided to make bracelets. The project grew from there. In 18 months, she had the $50,000 and the project exploded, with bracelets being shipped all over.
A health clinic, schools, playground equipment and homes for widows and orphans have all been funded by Bauer and her group of volunteers' efforts.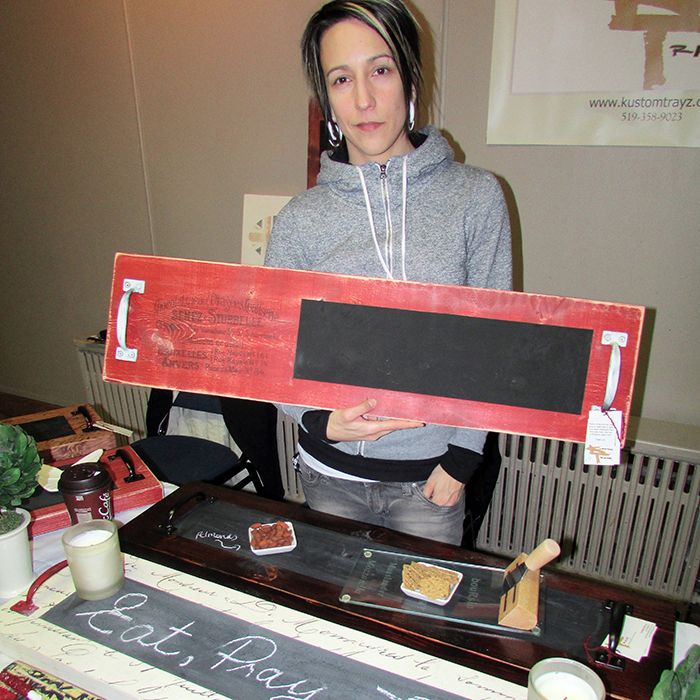 Local artist Candice Emery, who has her art displayed at Art Space in Chatham, also started a business from seeing custom-made tray chalkboards and wanting one for herself. Her unique designs come from her artistic background and offer a different and local hand-made gift idea. At the vendor event, she had an opportunity to showcase her designs and let the people in Chatham know they don't have to go out of town for quality, hand-made crafts and designs.
That, ultimately, is the goal of the Shop Local Chatham Kent group started by Nurse – to give local home-based business the chance to showcase what they have to offer in an affordable manner that will reach a large audience.
For more information about local vendor events, businesses and how you can shop local, go to the Shop Local Chatham Kent Facebook page.