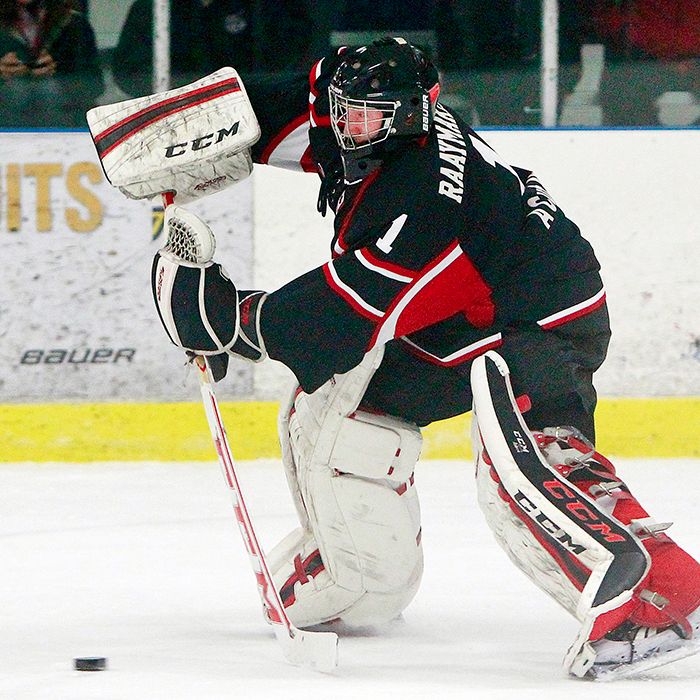 Hockey in Canada has exploded in the media, to a level our nation has never seen before. It's to the point where an injury to an elite NHL player can lead to days of endless coverage, analysis, predictions, and interviews.
Even 14- and 15-year-old prospects aren't exempt, and are subject to the same pressures as professionals.
Riverview Bingo Palace 02 from Chatham Voice on Vimeo.
In particular, for most young hockey players in Ontario, this pressure cooker environment peaks in Minor Midget, the year these players hope to hear their name called in the Ontario Hockey League draft.
"Obviously there was a lot of pressure and nerves throughout the year, and I knew there was a lot of speculation about my team for the potential to have a couple kids drafted, including myself, so I put a lot of pressure on myself to perform and to perform at a high level," explained Chatham Maroons forward James McEwan, who was drafted by the Guelph Storm in 2013 and saw his first OHL action this season.
"It was more nerves than pressure; just not knowing what was going to happen brought a lot of nerves," explained fellow Maroon, Brayden Hopkins, about his draft year, which saw him selected by the Owen Sound Attack.
The current crop of Minor Midget Chatham-Kent Cyclones features another strong group, some of whom will undoubtedly hear their names called this April by an OHL team, creating these same feelings of pressure.
"You definitely put a lot more pressure on yourself to perform," said current Cyclones captain Levi Tetrault, a talented defenseman from Pain Court who has been the focus of many scouts this season.
"Pressure is what you put on yourself," said Chatham-Kent Cyclones goalie Joseph Raaymakers, who is considered one of Canada's top goaltending prospects in his age group after being identified at the All-State All-Canadian camp this past offseason. "Obviously, the draft is always in the back of your head. You just have to go out there and be the best that you can be."
Surprisingly for these young athletes, the pressure cooker that is Canadian hockey seems to have prepared them for the stress involved with knowing there are scouts in the stands who will decide their draft future.
"It doesn't really change my mindset going into a game if there are scouts there. The most important thing for me is going out there playing my best and getting the two points," said Raaymakers.
"My mindset doesn't change at all," added Tetrault, referring to when scouts are in the stands. "You have to go out there and play as if they weren't even there. I try to focus on the game one shift at a time giving 100%."
Raaymakers and Tetrault highlight a local draft class that includes several other promising prospects, including Brady Pataki, Nick Delyzer, Ross Krieger, Brendan Harrogate, Jarret Marks, Ben Nicholls, and Blair Derynck.
For any one of these athletes, getting drafted this April by an OHL team could be an incredible honour, and an incredible relief.
"It was a big relief having the team call me," said Hopkins about the OHL draft. "Being drafted meant a lot to me and I was very proud of what I had accomplished."
"It was just an incredible feeling. I mean, it really was such an honour to see my name pop up on the computer screen and to be a part of an organization in the OHL is amazing," added McEwan about the draft, which is now done online.
McEwan and Hopkins have already heard their names, but prospects such as Raaymakers and Tetrault will have to sit and wait for their turn this spring.
"It would be unbelievable to be drafted; it would also be a great honor," said Raaymakers.
"It would be a dream come true to have a team call me and tell me that I have been drafted to their team," explained Tetrault. "I have worked so hard this year and all the years leading up to this year, so this would just prove that all my hard work has paid off."
For these young athletes, the work is just beginning if and when they are selected by an OHL team. For now however, they'll work to improve, and then sit and hope to be called April 5.