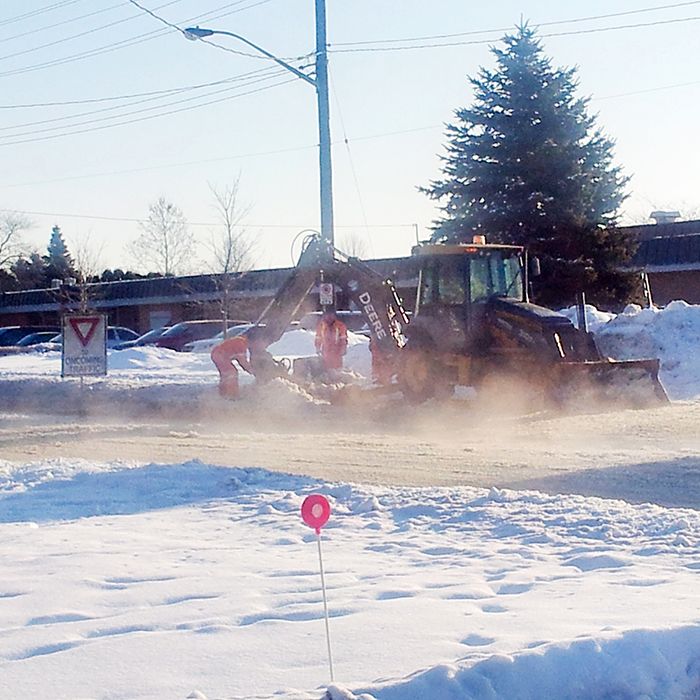 Despite below average temperatures this season, Public Works officials say it did not increase the amount of water main breaks across Chatham-Kent.
Dennis Chepeka, manager of Public Works North, said he didn't notice anything out of the ordinary.
"I don't know if it's an increase," he said. "Last I checked, we had between 50 and 60 breaks throughout the whole municipality this season."
Chepeka said this is comparable to other years.
"It might be slightly higher," he said. "We've had worse numbers than we've has this year. I would say it's a slightly above average year, not a whole lot."
Chepeka said the consistent cold weather played a role in the numbers.
"Because it stayed cold… it's when you get real cold weather and real warm weather, and real cold weather, real warm weather that's when things tend to be problematic," he said. "If you have a steady temperature, it normally stabilizes everything."
Chepeka said people with shallow water services might have problems.
"The problem is the frost is about three feet in the ground," he said. "So any shallow water services, and there are a few around, will freeze."
Chepeka said it's tough to predict if more problems will arise with the warming spring temperatures around the corner.
"That is like looking in a crystal ball," he said. "We don't know. You can get away with nothing; you could have another 20. I can't tell you that. It's underground, you just don't know. If it warms up slowly, it shouldn't accelerate the amount of breaks."
Chepeka added the breaks this season were proportionate to the size of the various communities.
"It is representative of the amount of water mains in each area," he said.