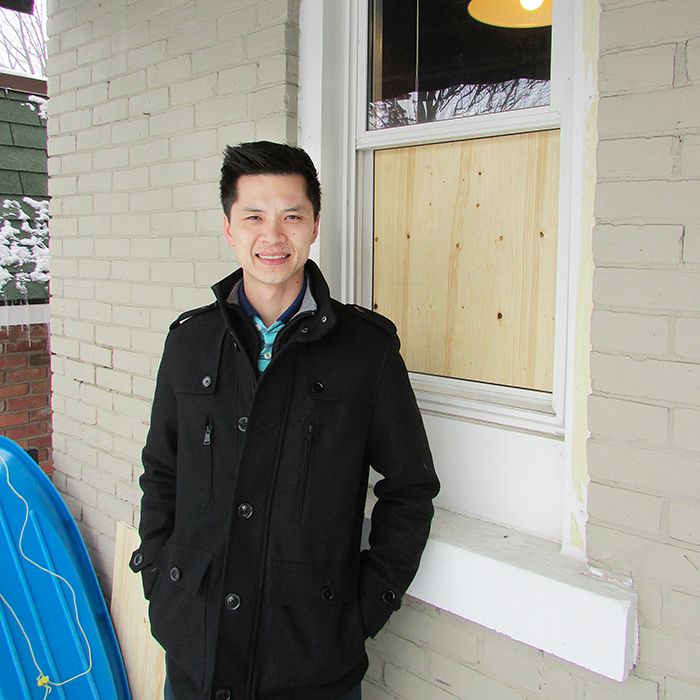 Minh Tran shows the window a thief smashed early Sunday morning at his family's Cross Street home. The thief made off with a woman's purse, but Tran chased the man until he gave up the purse.
There may not be an Olympic medal in his future, but Minh Tran's early morning dash through his neighbourhood Sunday was something he won't soon forget.
Tran ran down a thief who smashed a window and grabbed his wife's purse from the kitchen counter at his Cross Street home.
Riverview Bingo Palace 02 from Chatham Voice on Vimeo.
He said he was sleeping at about 5 a.m. when a noise outside the house awakened him.
"I saw a hand by the kitchen window and then the arm smashed through the glass and grabbed my wife's purse," he said. "I took off outside after the man, but he had a pretty good lead."
That lead shrank pretty quickly, however.
"I was just in my boxers, but I started catching up with him, and after a couple of blocks I was right behind him, yelling. When he saw how close I was, he turned and threw my wife's purse at me."
Tran said he collected the contents of the purse and headed home.
"My wife had called 911, and police were there pretty fast," he said. "It was only on the way home I noticed how cold it was."
Tran said the thief appeared to be in his mid-20s and left a bicycle in an alley nearby the home.
"There isn't any doubt he was out cruising looking for something to steal," he said.
The Trans boarded up the kitchen window, but Tran didn't tell his children (aged three and one) that there was a robbery.
"I don't want to scare them; they're pretty young so I just said the window broke."
The matter is under investigation by Chatham-Kent Police Service.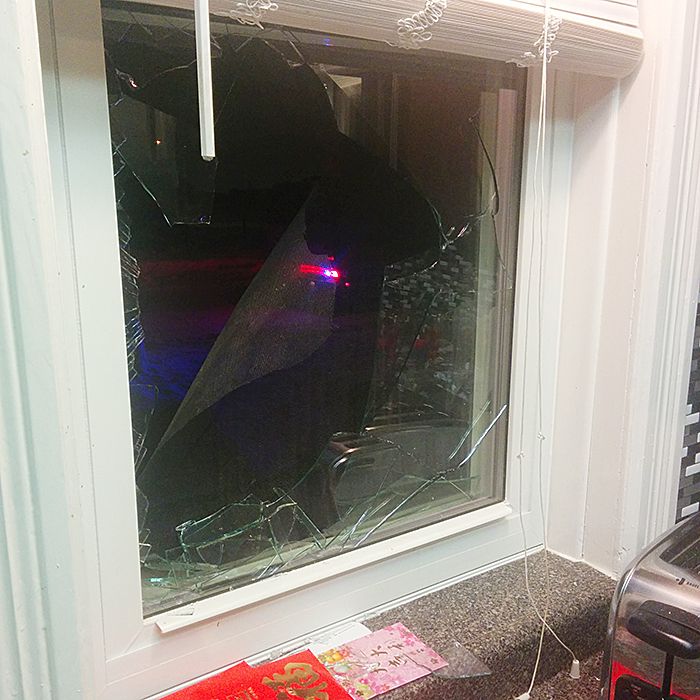 Comments
comments