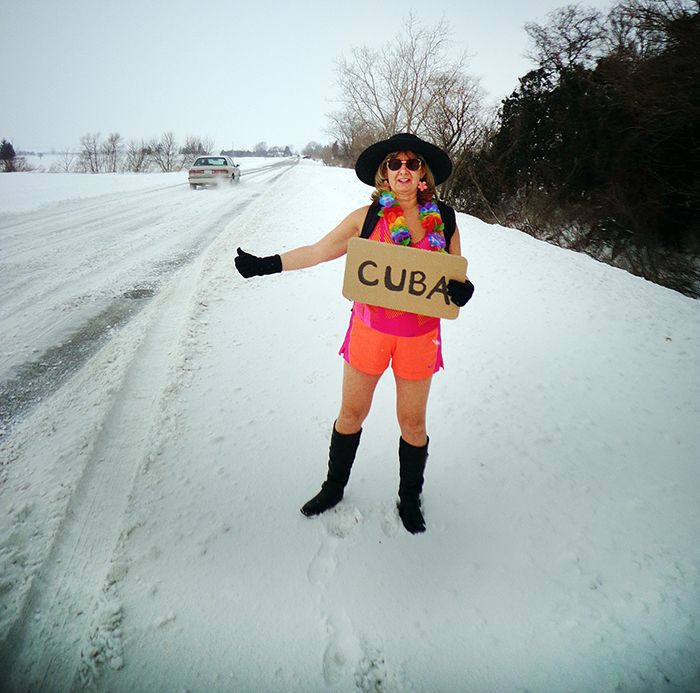 Janice Lally won our I HATE WINTER contest with her decision to dress for the south and head north – on Baldoon Road – to stick out a thumb and seek a ride to Cuba.
The photo was taken across the road from Our Lady of Fatima School. The wind has a tendency to whip right through there, so Janice was especially brave.
She popped into the office this week to collect her prize haul.
We also decided to hand out two honourable mentions.
The first is to Dawne Mudford for her cute picture of a horse having a face to face with Old Man Winter.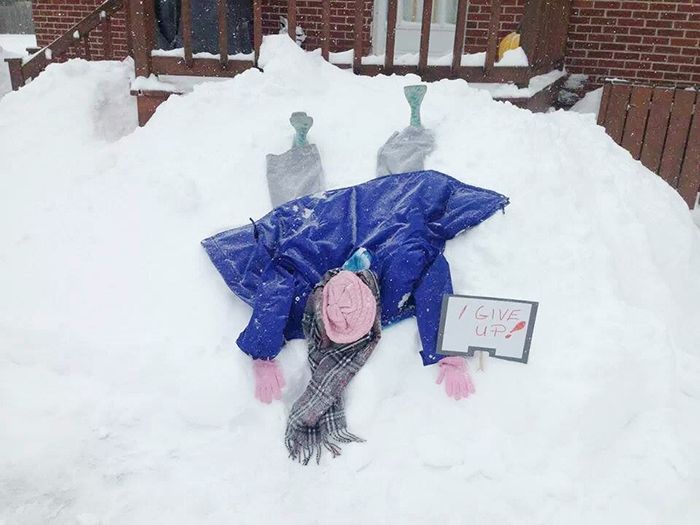 The second goes to Evelyn Baker, whose clothing jumped collectively into a snow bank and gave up!
A selection of other entrants are available for perusal below.
Comments
comments