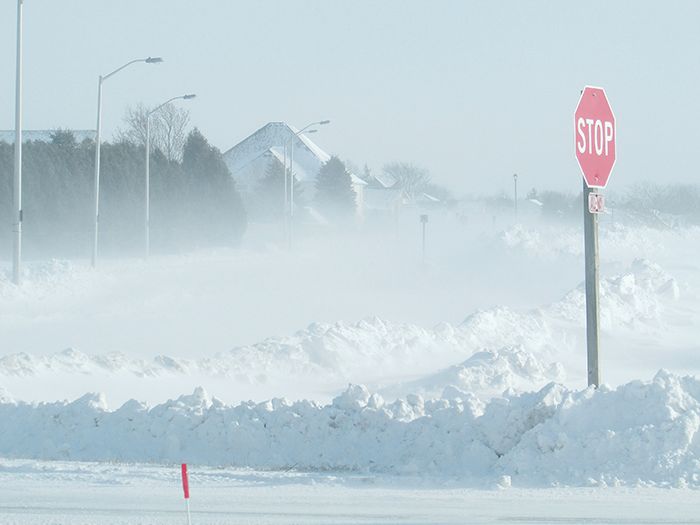 The cost of last week's extreme weather won't be known for some time, but local estimates are that it will be in well within the six-figure range.
Disaster restoration firms have been busy with scores of burst pipes from Chatham, Blenheim, Tilbury, Wallaceburg and along the Lake Erie shoreline due to the record lows early last week.
baCK-video-30sec from Chatham Voice on Vimeo.
>
Brandon White, manager at Belfor Property Restoration, said his firm's 30 workers have been working overtime.
"This is the worst I've seen in my 10 years," he said. "The cold affected places it hadn't before."
Winmar Property Restoration Specialists spokesman Cami Moore said her firm's four crews have been working 15-hour days, including weekends.
"We've had homes, and businesses calling. We've picked up 50 jobs in January."
First On Site Restoration branch manager Tim Scott said he's had calls from Glencoe to Amherstburg.
"It's the worst in a while, I can say that," he said. "With it warming up, I expect that we will see more calls as frozen pipes which burst will begin to leak."
Scott said speed and professional experience are necessary to repair water damage.
"Mould contamination can begin within 72 hours. Water can wick its way up drywall, getting into insulation or vapor barriers and then the problem only multiplies," he said.
Rob Cryderman, project manager at ServiceMaster Clean, said the anticipated increase in calls due to the weekend thaw didn't happen. "We were expecting a few more, but thankfully we didn't get them."
His firm is dealing with a number of burst pipes, but he said the next issue home owners should concern themselves with is ground water.
"When there is a freeze and thaw, it can cause your sump pump to work harder than normal," he said. "Make sure you don't have snow piled around your house and check your eves for ice jams. If your eves empty onto the ground, buying a six foot extension to drain the water away from your house is a good idea."
Wayne Pollock, director of public works for Chatham Kent, said the weekend thaw allowed municipal employees to get back to normal schedules.
"We got off lucky on the weekend and we needed the break," he said. "In addition to trying to keep roads clear, we dealt with four water main breaks in Chatham, one in Wallaceburg and some fire hydrant leaks. Everyone was stretched to the limit.
"We pulled the plows off the roads Monday (Jan. 6) night because it was too dangerous and the combination of wind and cold meant we weren't doing much good at that point."
Pollack added it will take some time to tally the overtime and associated costs.