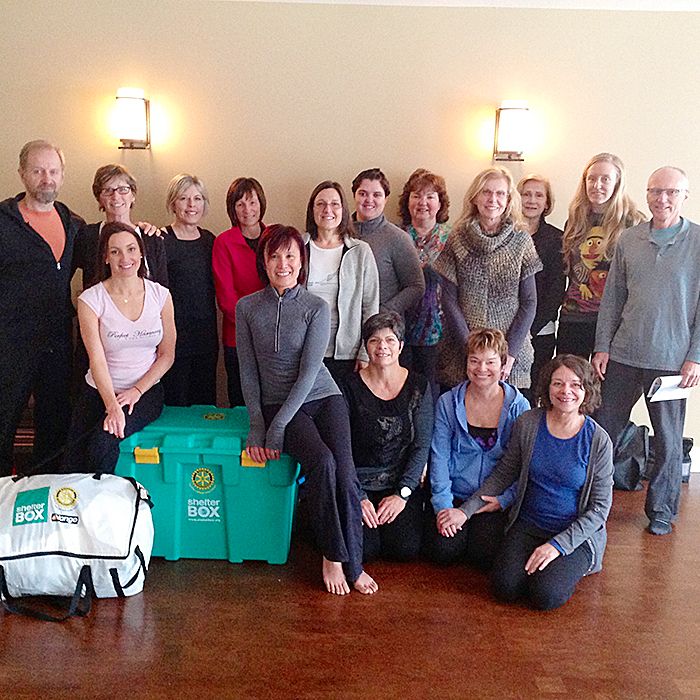 The Chatham-Kent Wellness for the Philippines campaign has raised 89% of its $5,000 goal so far.
Genie Wigle, spearheaded the efforts with a special benefit yoga class for Philippine relief efforts at Perfect Harmony Yoga Studio, which netted $1,200 to assist Rotary clubs in Chatham-Kent to reach its $100,000 Shelterbox goal.
Shown in the picture are Genie Wigle (sitting on box) and part of the yoga group that participated.
Comments
comments