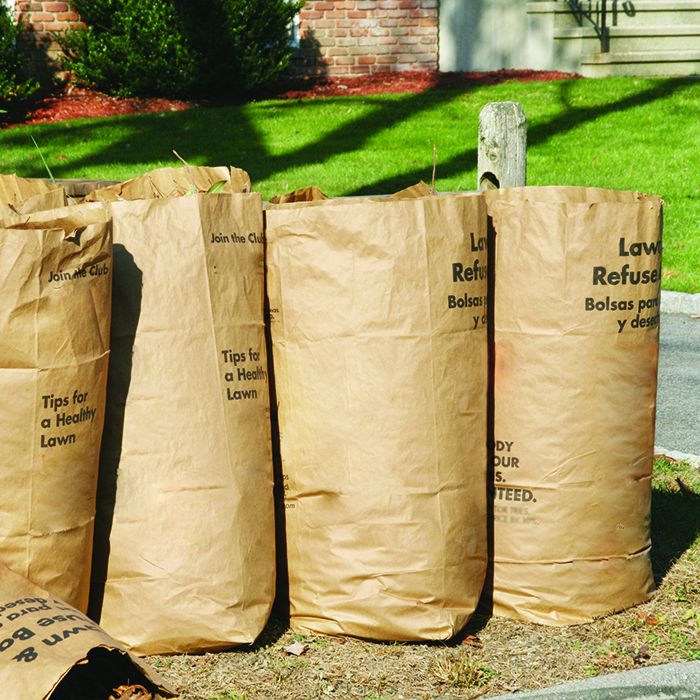 Starting this week, change has arrived at Chatham-Kent curbs.
No longer will the municipality upsize homeowners trash bag limits to 14 bags from four to accommodate yard waste.
Instead, people will either have to put out their leaves and grass with their weekly four-bag-limit trash or take it to their nearby yard and leaf depot.
"The garbage limit now stays the same. We're not banning the material from the curb. It can only be part of your four-bag limit," said Rick Kucera, manager of waste and recycling services for the municipality.
Prior to this year, the municipality used to allow an additional 10 bags of leaves or grass in spring and fall for designated periods, he said.
"I suspect we'll get a lot of feedback in the coming weeks," Kucera said, adding what he has heard already has been mostly positive.
He said some people thought because they put their yard waste out to the curb in clear plastic bags it wasn't going to the landfill, but rather elsewhere to be composted. That wasn't the case.
" No, it doesn't (get composted). It goes right to the landfill," Kucera said.
The move will trim $30,000 from the waste and recycling budget, Kucera said.
"It will be perceived as a reduction in service. We know we can achieve $30,000 in savings," he said. "That money's been cut out of the budget. If the service isn't there, you aren't paying for it."
But that doesn't mean some folks won't have to pay to have their yard waste removed.
"If you are not paying for it on your taxes, you may be paying for it privately now to have someone take it away," Kucera said.
But much of the grass clippings and leaves don't have to leave your property.
"Environmentally, this is a win-win situation. Leave your grass on your lawn. Mulch it. You can do the same with some of your leaves," Kucera said.
Regardless of whether the leaves and grass go onto your lawn or over to the yard and leaf depot, it's the diversion from the landfill that is important in Kucera's eyes. He said at $30,000 in tipping fee savings translates to nearly 1,000 tonnes of compostable yard waste not going to the Ridge Landfill annually. That's one million kilograms of essentially recyclable material diverted each year.
"It's about making wiser choices than what we've done to date," Kucera said. "To send that into the landfill and have it rot in there … It is value-added material. If you mulch that into your lawn, it's beneficial."
To accommodate the expected influx of yard waste, Kucera said the municipality has expanded its yard and leaf depot in Chatham and added one in Tilbury. He said other depots are "strategically" located around Chatham-Kent.
Kucera said more changes are coming for local ratepayers in the efforts to improve waste diversion. The municipality is taking a hard look at banning all electronic waste – computers, televisions, stereos, cell phones, etc. – as well as used tires from being left for pickup at the curb.
"It's free of charge to drop them off at our transfer stations. We've got multiple drop-off locations in the municipality," he said.
Kucera would also like to see the use of backyard composters proliferate throughout Chatham-Kent.
"Are these items that would go over well in the community if we could subsidize them," he wondered. "People could compost some of their yard waste, but also some of their kitchen waste. And that frees up some of their (curbside) bag limit."
Comments
comments