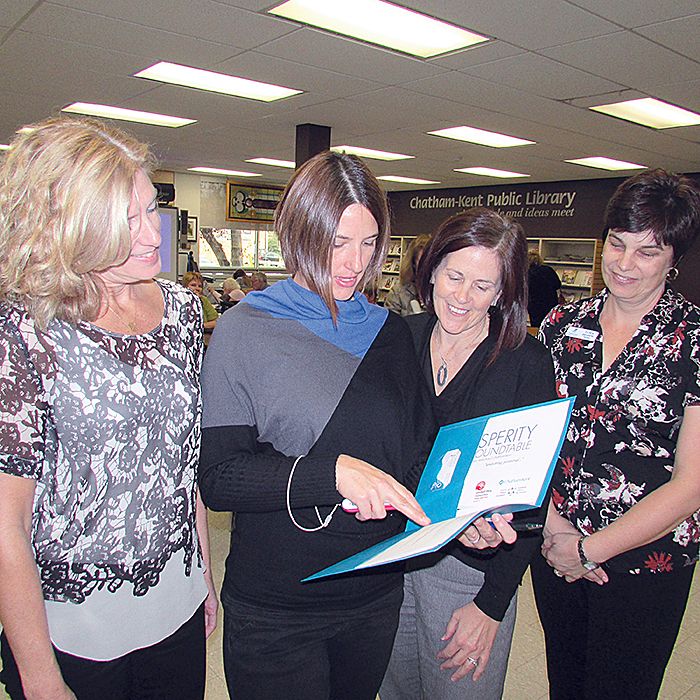 Prosperity, poverty and the power of a local library highlighted the discussion Tuesday at a roundtable meeting at the Chatham library.
Danielle Shaw, co-ordinator of the Poverty Reduction Roundtable, said the event kicked off Poverty Awareness Week and shone a light on all the positives a public library offers the entire community, including those in need.
"For some, going to the library is not just about getting a book; it's getting out of the cold," she said. "It connects people to technology and gives them social interaction."
She added libraries aren't private clubs, but are instead "socially inclusive.
"A library is a friendly, welcoming place," Shaw said.
The series of roundtables at various libraries in Chatham-Kent this week is being held by a working group of the Prosperity Roundtable, which is a multi-sectoral community group with citizen, business, government, and volunteer-sector representatives. Its members, according to a release, seek to reduce poverty, and build community capacity to improve the quality of life of all citizens of Chatham-Kent.
The library open houses included with free food, swag bags and raffle prizes. But most importantly, they connected various people in the community. In attendance Tuesday were people in need, members of the roundtable, regular library patrons, and people who came in from the street when they noticed the posters outside the library, Shaw said.
As they left, more than a few came up to thank Shaw for putting the event together.
Comments
comments