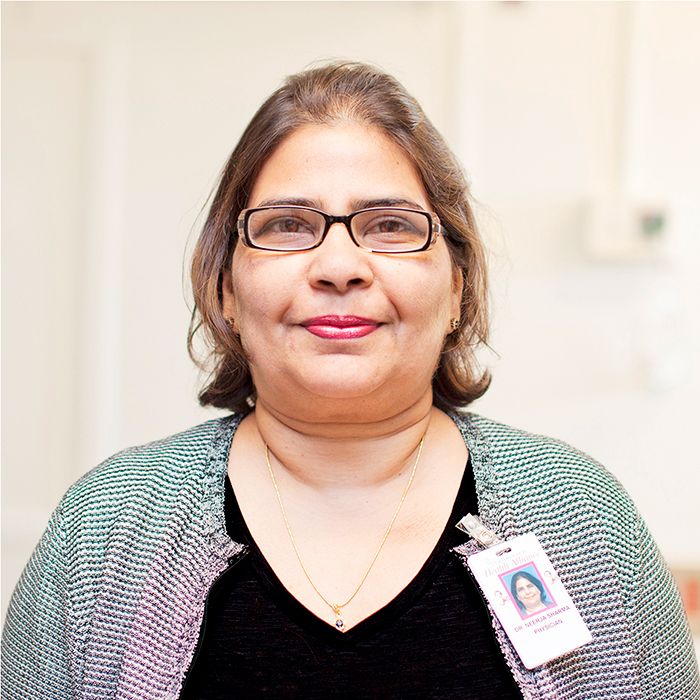 And then there were three.
As in three Obstetrician/Gynecologists (OB/GYNs) serving the needs of Chatham-Kent.
Dr. Neerja Sharma joined the Chatham-Kent Health Alliance last month, replacing the departed Dr. Baljit Singh. Singh, according to Fannie Vavoulis, the alliance's medical recruiter and education co-ordinator, left in late June to pursue another job opportunity in the Greater Toronto Area.
But Sharma specifically chose Chatham-Kent. She was sold on practicing here after spending a month with the CKHA.
"I fell in love with the community instantly when I did an elective rotation at CKHA last year. Having experienced the abundance of nature and warmth of people, it was an easy decision for me to choose Chatham as my work place," Sharma said in a press release. "I found the staff and physicians to be very kind and wonderful to work with.
"My husband and I were looking to settle in a small community after I was done my training at Western. After making our decision, we have been very pleased with the support the staff at CKHA and the community has provided us."
Vavoulis said the alliance's partnership with the University of Western Ontario paid off.
"This shows the benefits of having a teaching hospital, as she got to know the patients, the demographics of the community, the physicians and the other health-care professionals," she said. "It was key in Dr. Sharma making her decision to come to Chatham-Kent."
The addition of Sharma gives the CKHA three OB/GYNs. But Vavoulis said the alliance could use one more.
"We've been looking for more than three years now," she said. "We hope to have four full-time practicing OB/GYNs in the department. Currently we have three."
Sharma brings with her several years of vast experience in the field.  She has recently completed her residency training at the Schulich School of Medicine & Dentistry, at Western.
Sharma had been a practicing physician in the Middle East, United Kingdom and India. Upon deciding to move to Canada, she was accepted into the residency program at Western.
Sharma's office is temporarily located on the third floor – the women and children's floor – of the Chatham campus of the CKHA, Vavoulis said. The doctor will move to her permanent office space on Thames Street in the coming months.