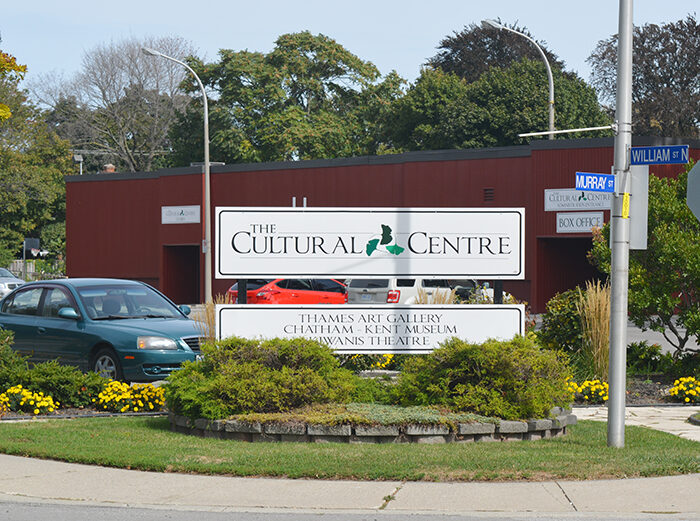 The names of 12 local cultural icons are about to be added to the 2023 Chatham-Kent Arts and Culture Heroes Walk of Fame.
The second annual event, sponsored by Waste Connections Canada and the Municipality of Chatham-Kent's Forward Together grant program, is designed to recognize the contributions of leading citizens in arts and culture.
Dan White, chair of the Chatham-Kent Arts & Culture Network, the group that founded the initiative, said the network is thrilled to announce the second class of inductees.
"The wall honours those individuals or groups, present and past, who have distinguished themselves in their chosen field or artistic practice both within and beyond Chatham-Kent," White said in a news release. "These inductees deserve our recognition for the passion they've shown, the attention they've received, and the pride of community they've fostered in all of us."
Waste Connections project manager Cathy Smith, said the company is proud to partner with local communities to "help recognize and celebrate artistic excellence that has an impact at home, and in many cases, across Canada and the world.
"Highlighting the success and contributions of these individuals can help inspire future generations of young artists to chase their own dreams and achievements," Smith said.
Inductees will have a plaque permanently mounted at the Chatham Cultural Centre and their names will also be featured on a virtual wall on the CKACN website. A special ceremony for the inductions will be held on Oct. 11 at 7 p.m. at the Chatham Armoury. Doors open at 6 p.m.
The event is open to the public but attendees must RSVP in advance to ckartsandculturenetwork@gmail.com.
The new inductees cover six categories. They include:
Visual Arts
Alexander M. Fleming – painter – Chatham
Larry Towell – photographer and photojournalist – Wallaceburg
Performing Arts
Ron Pardo – comic impressionist and voice actor – Pardoville
David Farquhar – audio producer and entrepreneur – Chatham
Music
Michelle Wright – singer and songwriter – Merlin
Chatham Concert Band – orchestra – Chatham-Kent
Dance
Lisa Lester – dancer, choreographer and cultural entrepreneur – Chatham
Eelunaapeewi Lahkeewiit Pow Wow – Indigneous dance – Delaware on the Thames First Nation at Moraviantown
Literary Arts
Archibald Lampman – poet – Morpeth
Lori Lansens – author and screenwriter – Chatham
Cultural Builders
John Beardall – broadcasters and entrepreneur – Chatham
Kiwanis Music Festival – youth music development – Chatham-Kent
The Heroes Wall of Fame oversight committee include committee chair James Snyder, Christie Coatsworth, George Sims, Art Stirling and Dane White.