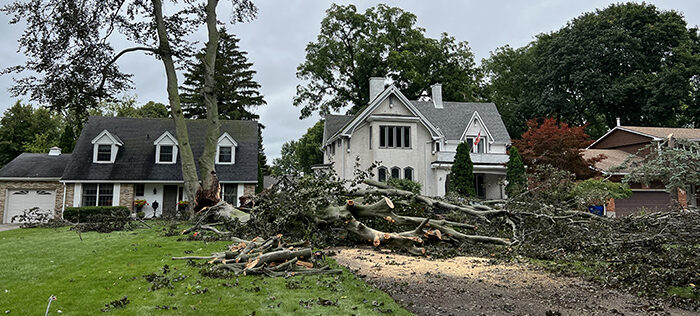 The recovery from the vicious storms that struck Chatham-Kent last week told us a great deal about matters.
First off, the people of C-K are incredible. In neighbourhoods across the municipality, people were seen helping one another clean up. Whether it was picking up small branches, or hauling out the chainsaw to cut up large branches that fell in the high winds, oftentimes, neighbours didn't even have to ask for assistance.
That's what the great people of Chatham-Kent do.
Thanks to the out-of-town power companies, such as Bluewater Power, for lending assistance to Entegrus and Hydro One crews who were taxed to the max. That helped restore power more efficiently with trees down over hydro lines across the municipality following the storm.
All those downed lines and flooded streets showed us all something important: We just aren't equipped to deal with the new normal in our weather patterns. There are streets that are nearly a kilometre long in Chatham that have only four storm grates on them. That's just unacceptable.
The amount of hydro infrastructure above ground and at the mercy of Mother Nature is unbelievable. It's also something we all take for granted until nature clobbers us.
Storm and sanitary sewers still flow together in parts of C-K and elsewhere, another situation none of us should stand for. It's past time to keep the raw sewage out of our rivers and lakes.
But it all takes money, and open eyes at city halls across the region, for something to be done.
Now, as we patted the people of C-K on the back for their mutual support effort, we have to wag a finger at them over their driving habits. At the best of times, there are plenty of drivers in our region who really could benefit from patience behind the wheel, and possibly some additional driver training.
Throw in downed branches hither and yon, and take away the power to traffic lights and you have periodic mayhem.
Most people used the four-way-stop mentality, but of course you have some impatient individuals who just had to force their way through.
We can all be safer on our roads.