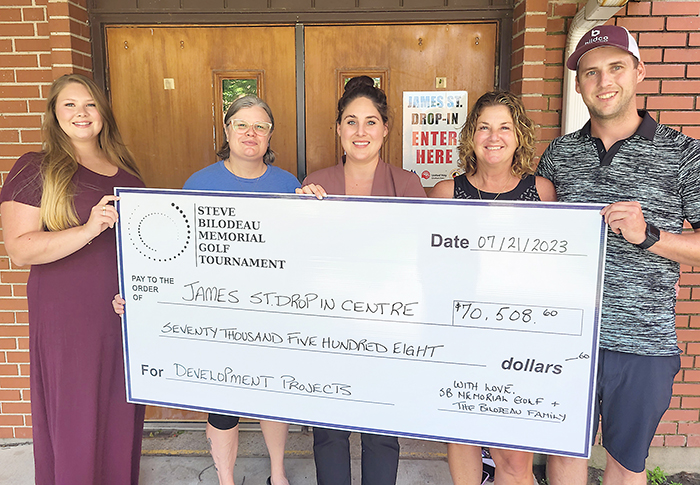 Organizers of the Steve Bilodeau Memorial Golf Tournament put their best fundraising foot fore-ward recently.
The tournament, which took place earlier in the summer at Maple City Country Club, with 150 golfers on hand. The event raised more than $70,500.
R.O.C.K. Missions and the James Street Drop-In Centre in Wallaceburg benefitted from the proceeds.
Bilodeau was born and raised in Wallaceburg, and always took great pride in supporting the community and operating businesses in Wallaceburg.
This community always held a very special place in his heart, and he was always looking for ways to contribute and strengthen the town he loved so much.
One of Bilodeau's final wishes before he died in 2022 was to see a homeless shelter continue to grow in the Wallaceburg community.
The money raised from the tournament will be used for future projects at the Centre in Wallaceburg located on James Street.
Renee Geniole, from R.O.C.K. Missions said the support is appreciated.
"This money will help us continue the work with the homeless in the community of Wallaceburg, and offer more services to the community," she said in a media release.