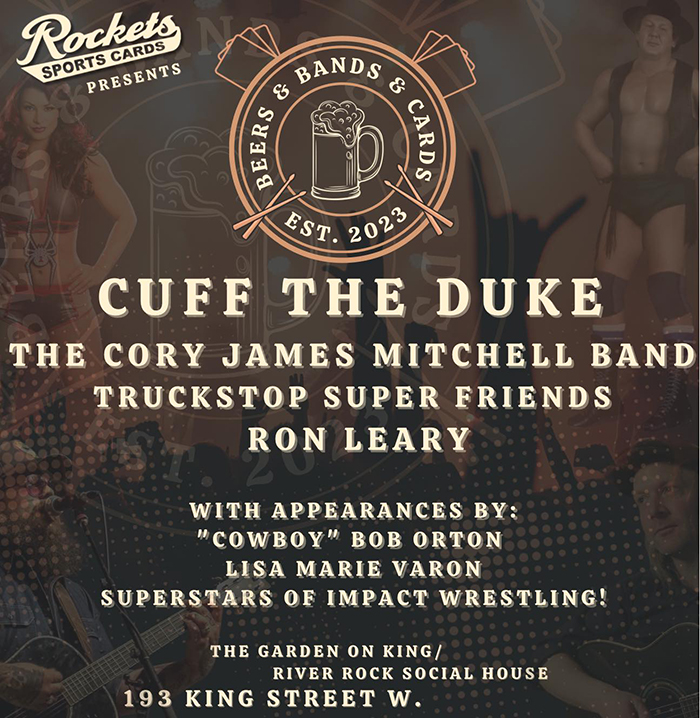 Beverages, entertainment and sports memorabilia are getting mashed together this month in Chatham.
Beers & Bands & Cards will take place Aug. 19 at The Garden on King and River Rock Social House next door. It's an all-ages event.
Headliners will be Cuff the Duke, a Juno-nominated band from Oshawa. In support are The Cory James Mitchell Band, locals Truckstop Super Friends, and Ron Leary.
Patrons can listen to live music and visit vendor tables, purchase band merchandise, and enjoy cool drinks and a custom menu.
Organizers said to expect celebrity guests as well.
Meet and greets will take place for the likes of WWE Hall-of-Famer "Cowboy" Bob Orton, pro-wrestling legend Lisa Marie Varon (WWE "Victoria" / TNA "Tara"), and wrestling superstars from Impact Wrestling.
Beers & Bands & Cards kicks off Aug. 19 at 4 p.m.