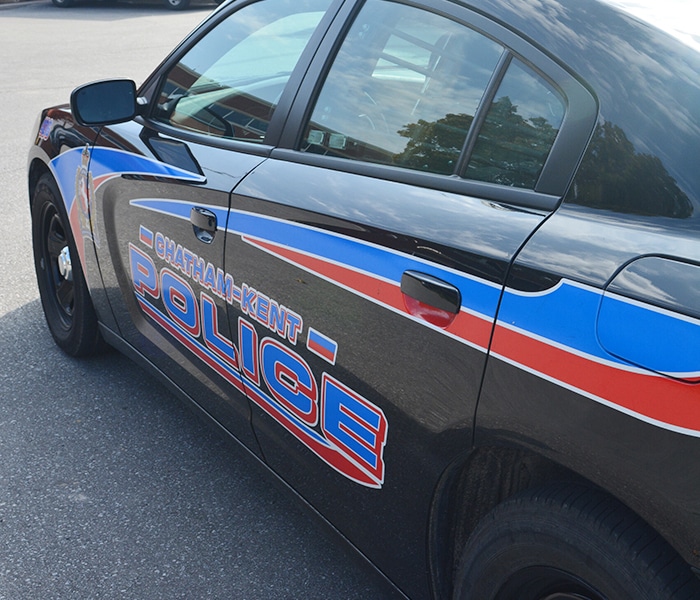 Passed out behind the wheel
A Chatham man faces impaired driving charges after Chatham-Kent police spotted a man and woman passed out in a vehicle Thursday evening.
At 8:35 p.m., police conducted a well-being check on two people who were reported to be passed out in a vehicle in a parking lot on Richmond Street in Chatham.
Police arrived and found the man passed out in the driver's seat and the woman in the passenger's seat. The officer believed the man to be impaired by a substance, and he was arrested.
The man was transported to police headquarters for tests. Upon search incident to arrest, suspected fentanyl was found in the man's pocket.
A 36-year-old Chatham man was charged with impaired driving and possessing a controlled substance.
Theft charges
Chatham-Kent police scooped up a suspect Thursday morning on St. Clair Street.
At 11:09 a.m., officers located the woman.
Police confirmed she was wanted on an outstanding warrant for theft related to a March 28 investigation.
A 60-year-old Chatham-Kent woman was arrested and transported to police headquarters. She was charged with theft and possessing stolen property.
Missed court date…charges
A missed court date means more charges for a local man.
At 4:23 p.m. Thursday, an officer located the man on Queen Street in Chatham while on general patrol. Police recognized the man from previous encounters and confirmed he was wanted on an outstanding warrant.
The man was wanted for failing to attend court.
A 53-year-old Chatham was arrested and released with a new court date.