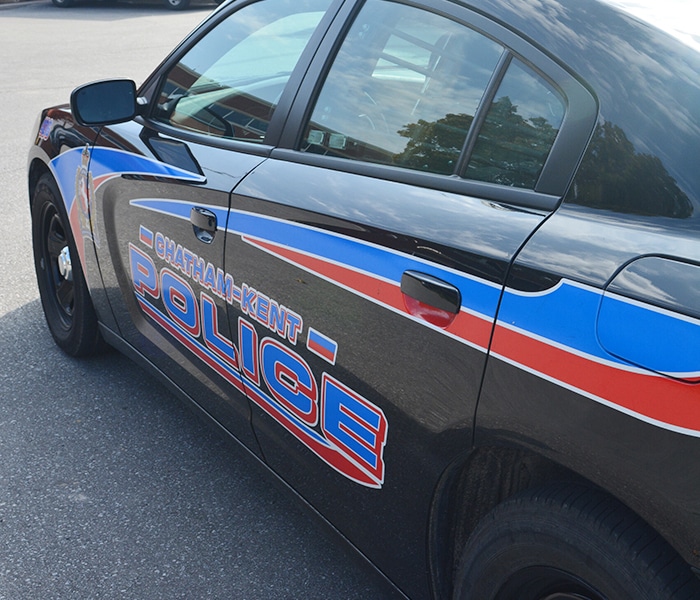 Assault charges in Wheatley
A Wheatley man faces charges following a domestic disturbance call early Monday morning, according to Chatham-Kent police.
Officers got the call shortly after midnight, and responded to a dispute on Talbot Road West in Wheatley.
Through investigation, police learned the man and the woman engaged in a verbal argument that escalated when the man grabbed the woman around the neck and her hair, police say.
A 26-year-old Wheatley man is charged with two counts of assault. He was transported to police headquarters and held pending a bail hearing.
Fake name leads to charges
On Monday morning at 3:29 a.m., police observed the man outside an address on King Street East in Chatham.
The man was detained under the Trespass to Property Act.
The man provided a false name to the officer, police say. Police confirmed his identity and learned the Windsor Police Service wanted him on an outstanding warrant.
A 30-year-old Chatham-Kent man was arrested and charged with obstructing a police officer. He was transported to police headquarters and released to the Windsor Police Service with conditions and a future court date.