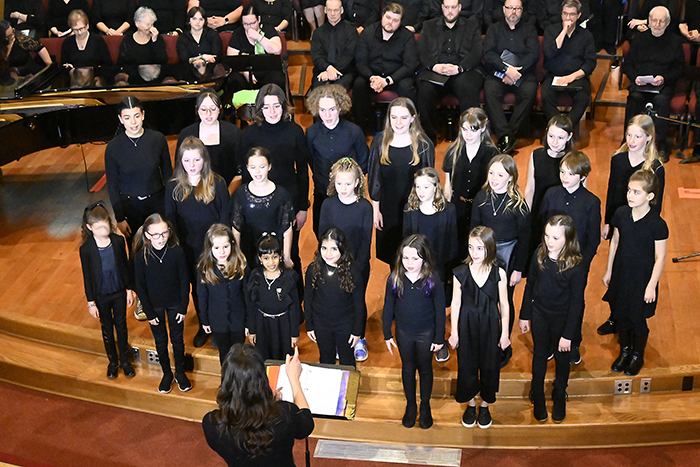 The next Saturdays at 7 at St. Andrew's concert, United in Song, will showcase the next generation of singers.
United in Song on May 27 is hosted by the Bel Canto Choir School, and will feature a variety of singers performing in children's choirs from across the region.
The concert is the culmination of the first ever Chatham-Kent Children's Choir Festival that takes place the week leading up to the concert. The Festival aims to bring young singers together to share their love of singing with one another. It will provide choral clinics for each participating choir the week leading up to the concert.
Elspeth Maynard who is well known in the Windsor area as a teacher, chorister, soloist and conductor, will serve as the choir festival clinician. She will work with the participating choirs leading up to the concert.
Each choir will perform individually at the United in Song concert and will then perform as a mass choir conducted by Maynard.
Participating choirs include the Bel Canto Choir, the CKSS School Choir, St. Clair Chorale from Wallaceburg and the UMEI Christian High School Choir from Leamington.
Christine Baribeau, director of the Bel Canto Choir School, and Devon Hansen, director of music at St. Andrew's have organized and provided leadership for the Choir Festival and concert.
The Bel Canto Choir School was established in 2021 to help young singers develop their natural talent in a safe environment. Composed of both junior and senior choirs, BCCS sings a variety of materials in all genres.
Donations (suggested $15 per person) will be accepted at the door and will go towards the music program at St. Andrew's.
For further information, refer to www.standrewschatham.org/unitedinsong.