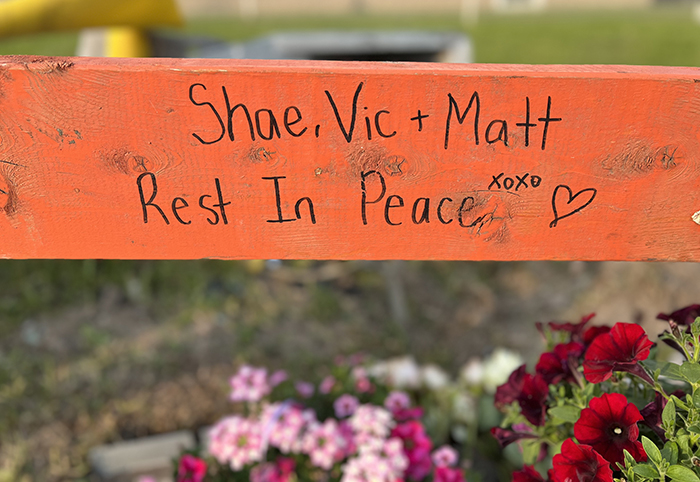 By Pam Wright
Local Journalism Initiative Reporter
The community of Wallaceburg is reeling following a catastrophic crash on the weekend that claimed three young lives and injured two others.
According to Chatham-Kent police, Victoria Baertsoen, 24, Matthew Cousins, 24, and Shae-Lynn Bachus, 23, perished in the collision. Selena Bushey, 22, sustained non-life-threatening injuries, while Mackenzie Vandroffelaar, 25, is in serious, but stable condition.
The collision occurred at the intersection of McNaughton Avenue and Wallace Street on May 21, shortly before 10 p.m. It involved a car and a tanker truck.
A makeshift memorial has cropped up at the site of the accident, as flowers, hockey and lacrosse sticks and other items have been left at the roadside.
Mayor Darrin Canniff called the news "heartbreaking.
"As a community, we sit in shock and grief, thinking of the families, friends and C-K staff who are suffering an unthinkable loss," Canniff said in a media release Tuesday.
"Our thoughts also extend to the driver of the tanker truck as well as our first responders who attended at the scene and provided exemplary service," he said.
Flags will be flown at half-staff in honour of the young lives at the Wallaceburg Municipal Centre through to the weekend as funeral arrangements for those who died are not yet known.
A moment of silence for those lost and injured will be observed at the Chatham-Kent council meeting May 29.