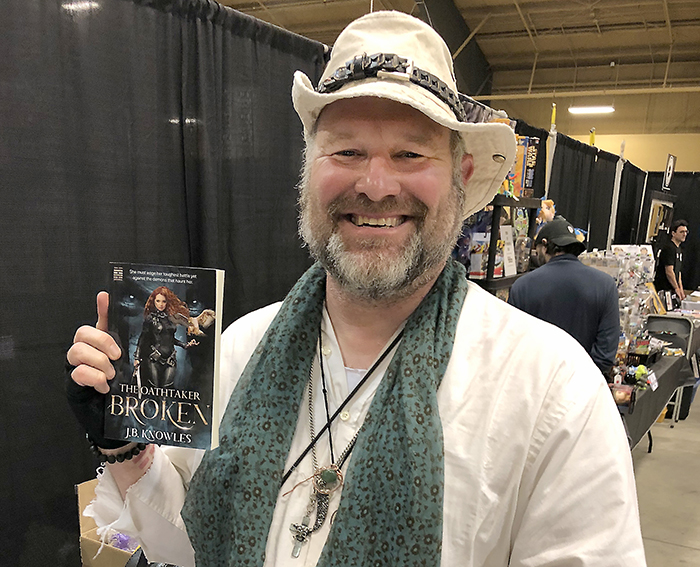 By Pam Wright
Local Journalism Initiative Reporter
A character that's been growing in J.B. Knowles' consciousness for some 30 years has finally made her way to the page.
Elven Katya Greenleaf, who has taken a blood oath to hunt down and eliminate evil, is the star of his new sci-fi fantasy book titled Oathtaker: Broken.
It's the first in a new Oathtaker trilogy – a LGBTQ sci-fi fast-paced fantasy book that's brimming with adventure.
A fan of fantasy literature, the successful author, whose real name is Brian Knowler of Chatham-Kent, had a long career in justice and mental health, authoring several successful books on the topics. However, Katya and the Greenleaf family's stories have long existed in the back of his mind, as he created them in high school.
Knowles was finally able to bring the world of Katya to life in print during the pandemic.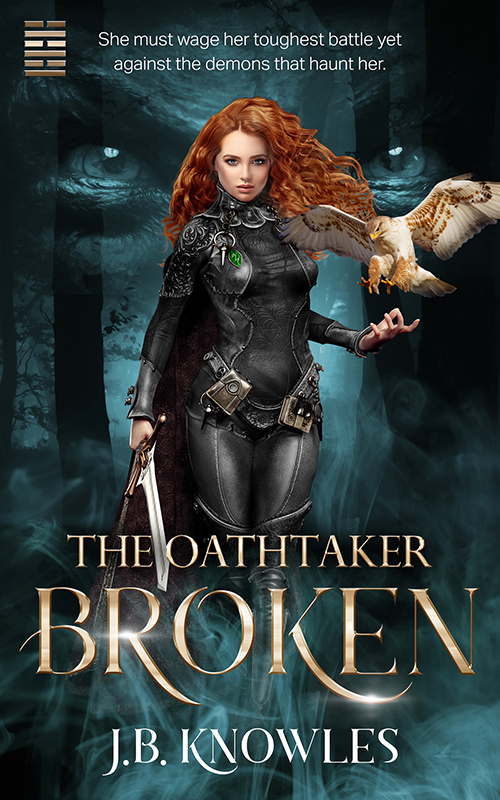 Writing his book Broken also helped him escape the travails of COVID-19.
"With some time and inspiration, I was able to find the time to breathe new life into these characters and their adventures, that I'd been creating in my head for over 30 years," Knowles said in a recent media release. "Once I sat down and started writing, the words just flowed onto the page non-stop. I'm so excited to share this book with the world."
To launch Oathtaker: Broken, Knowles approached Chatham's Turns & Tales book and games store. His request was enthusiastically received and the official unveiling will take place at the King Street store May 18 at 7 p.m.
The free event will include a public reception, author's talk and book signing, as well as special themed beverages – alcoholic and non-alcoholic – and snacks.
"The staff at Turns & Tales have been amazing since hearing about my book," Knowles said. "They're so supportive of local authors and they're also supporters of cosplayers in our community.
"I'm thrilled to be able to combine my interests in cosplay and fantasy, my book, and launching Katya Greenleaf and her 2SLGBTQIA+ story into the world."
Knowles said he's also looking forward to seeing the costumes and outfits people wear to the event, as cosplayers, role-playing groups, Dungeon & Dragons groups, as well as the public, are welcome.
The new book is available in hard copy at Turns & Tales and online at Amazon, Barnes and Noble, Indigo and iBooks.
Turns & Tales is located at 213 King St. W., Chatham.