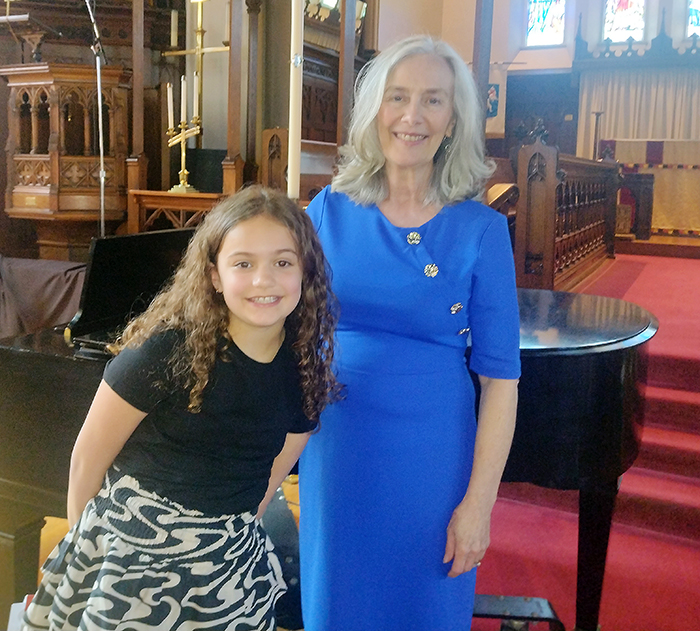 Chatham-Kent's aspiring young musicians have finally returned to the stage to perform in the 77th Kiwanis Music Festival.
The annual tradition – altered for the past couple of years because of the pandemic – is back with four days of live performances. There are 280 participants registered for this year's event.
Julie Collins, who is co-chairing the event with Sue Lowther, said the energy is back.
"It's wonderful to see our little ones dressed up and looking out towards their parents," Collins told The Voice. "It adds that little bit of extra excitement. You can't see that in a virtual performance."
Chatham Coun. Alysson Storey, a supporter of the event, said the festival celebrates youth and diversity.
"Music is an integral part of our community, and the Kiwanis Music Festival celebrates the diversity and talent of our local musicians," Storey said, noting the event promotes musical education and fosters a "love of music in the community."
The popular festival is much-anticipated community event, with dozens of musicians from all age groups and musical backgrounds taking part. Along with a variety of musical performances, workshops and competitions are held which culminate in an awards ceremony where top performers are recognized for their outstanding contributions.
Performances are being held at Holy Trinity Church and Studio One at the Chatham Cultural Centre.
The festival, running from April 11 to 17, kicked off with a flag raising ceremony April 6 at the Chatham Civic Centre.