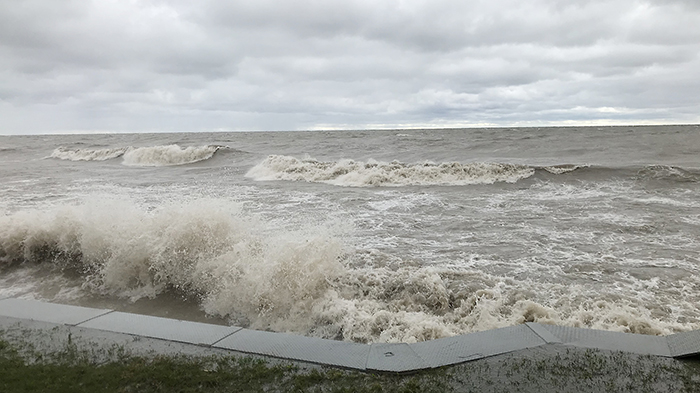 Environment Canada has issued a special weather advisory for the Lake Erie shoreline Saturday as strong gale force winds are expected to blow into Chatham-Kent.
According to a Lower Thames Valley Conservation Authority media release, the winds across the lake will begin ramping up Friday and may gust as high as 80 km/h into Saturday and early Sunday morning.
According to Jason Wintermute, manager of watershed and information services, strong winds are likely to cause storm surge damage and wave spray flooding along Erie Shore Drive, the Lake Erie shoreline and the Rondeau Bay shoreline. There is risk of shoreline damage and erosion all along the lake, including the high bluffs.
Wintermute said that while there hasn't been any significant flooding along Erie Shore Drive over the past year, water levels have been on the rise since January and are now back up to levels seen at this time in 2022.
Local residents are advised to pay close attention to the weather and avoid the shoreline. Children and animals should be kept away from the water's edge.