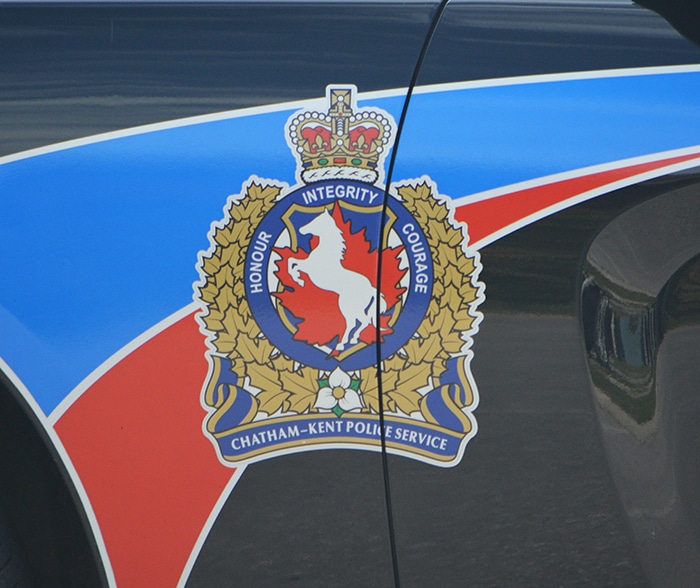 Theft
It began at one business and ended at another later in the day.
Chatham-Kent police say they responded to a theft investigation Thursday morning at a Grand Avenue West establishment in Chatham.
Police say they were able to identify the suspect through surveillance video.
Later in the day, shortly after 4:30 p.m., officers responded to a business on St. Clair Street in Chatham for an unwanted person.
Through investigation, police learned the man was also the suspect in a theft investigation reported earlier in the day.
The man was located a short distance away and arrested. The man was also wanted on an outstanding warrant for failing to comply with a probation order.
A 31-year-old Chatham man was charged with theft and possessing stolen property. He was transported to police headquarters and held pending a bail hearing.
Speed traps lead to 16 tickets
On Thursday, members of the Chatham-Kent Police Traffic Unit conducted traffic enforcement throughout the municipality, specifically in the Blenheim, Wabash and Longwoods Road in Chatham Township.
A total of 16 Provincial Offence Notices were issued for speeding and other driving-related violations.