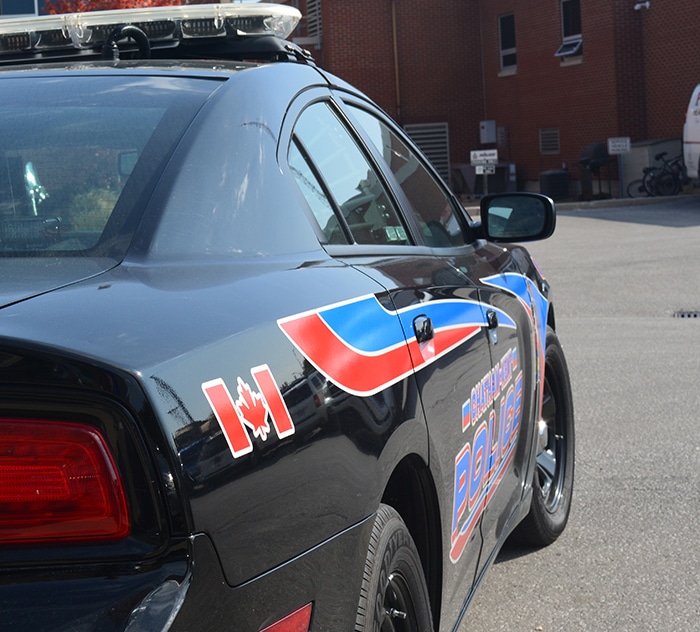 Arrest made during B & E
A 55-year-old Dresden man said to have forced his way into a trailer Wednesday has been charged with break and enter.
Chatham-Kent police received information just before 7 p.m. that a break and enter was occurring. Officers responded to a St. Clair Street address in Chatham and arrested the suspect.
The man was taken to police headquarters and later released with a future court date.
Man arrested on DNA warrant
A 36-year-old Whitby man wanted by CKPS on a DNA warrant has been apprehended in Durham.
Police said they received an early-morning call from Durham Regional Police that they had a man in custody who was wanted on the CK warrant.
CKPS forensic officers travelled to Durham to satisfy the warrant.
The suspect remains in the custody of Durham police.
Vulnerable Registry
Chatham-Kent police want to remind the public that the service has a Vulnerable Persons Registry.
The online tool allows caregivers and family members to submit vital information to police if they feel someone in their care is at risk due to a physical, medical or mental health condition.
In the event of an emergency, it allows police quick access to vital information, enabling a faster response.
The registry provides critical information such as a physical description, routines, medical or other needs and emergency contact information. Families and caregivers are also asked to submit a digital photo should their loved one go missing.
For more information visit http://ckpolice.com/vulnerable-persons-registry/