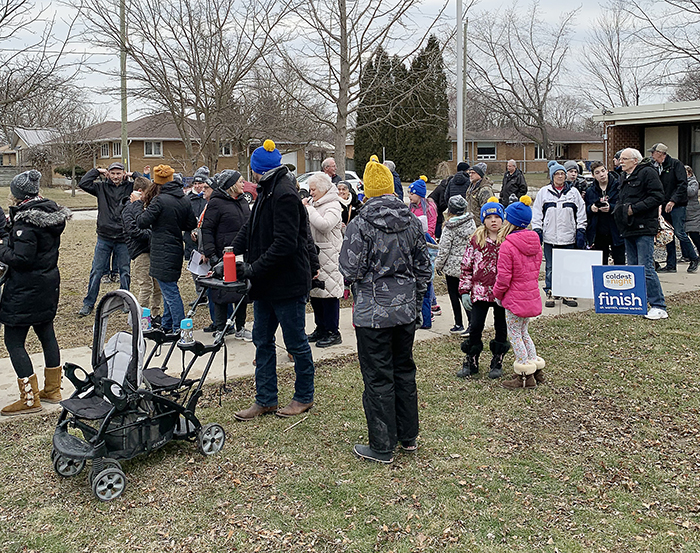 Organizers of the Coldest Night of the Year (CNoY) estimate this year's event raised about $75,000 for NeighbourLink.
The organization helps Chatham-Kent's most vulnerable citizens and does not receive regular government funding.
But it certainly receives the support of the people of Chatham-Kent.
CNoY took place Feb. 25, as 182 participants took part in a 5K walk in Chatham, beginning and ending at the Indwell on Croydon Street.
The funds raised exceeded the target goal of $60,000, said Al Baker, managing director of NeighbourLink.
"We're pretty happy. We had some people just come in and take part. We had a lot of unexpected people," he said of the event. "This was also the first year (in the past three) we could all gather in the hall and eat. There was lots of chili and soup consumed."
The 2021 and 2022 events were held virtually, and without the opportunity to gather together indoors after the events, Baker explained.
The funds raised go towards the operations of NeighbourLink, Baker said.
"NeighbourLink is supported by 33 local churches. We still need to fundraise, as we don't get any regular government funding; everything is fundraised."
NeighbourLink helps provide practical help to those in need by linking them to supportive volunteers or existing services.
Area churches have been operating together through NeighbourLink since 2005. Numerous volunteers donate thousands of hours each year to meet the needs of many, including the most vulnerable in our communities.