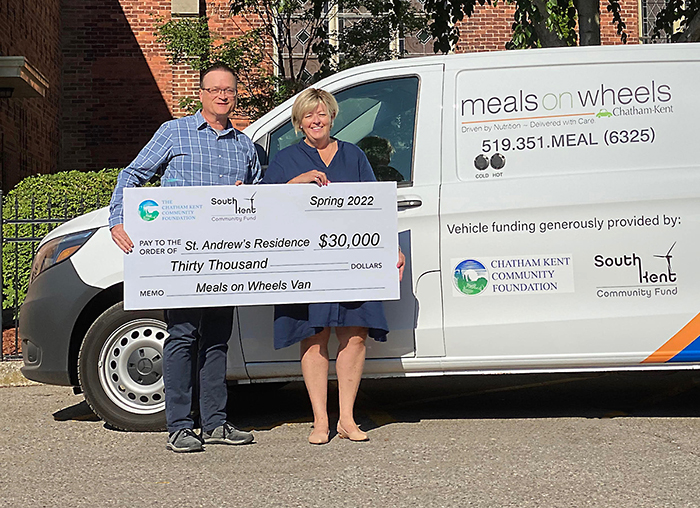 The passing of Lynn McGeachy-Schultz will leave a large hole in the Chatham-Kent community.
McGeachy-Schultz passed away Feb. 13, closing her life's story that had so many important chapters for Chatham-Kent.
Pick a charitable organization or non-profit, and chances are McGeachy-Schultz had some attachment or influence.
It began as an employee. Her first job was helping kids at the Children's Treatment Centre of Chatham-Kent, working with children in the therapy pool.
She helped develop new programs during her time there.
From the treatment centre, McGeachy-Schultz moved onto St. Clair College, where she became principal.
Her involvement there helped see the development of the HealthPlex, the student residence and more.
During her time employed, or retired, McGeachy-Schultz didn't just dabble in working with non-profits, she waded in to have a profound impact.
Her impact is felt on such projects and with such organizations as the YMCA and the new facility on Courthouse Lane in Chatham; the Chatham-Kent Hospice; the new Pet and Wildlife Rescue facility on Park Avenue East; St. Andrew's Residence; the Rotary Club; hospital auxiliary committee; the Children's Treatment Centre and its Butterfly Build effort; and the St. Clair College board of governors.
In her "spare" time, she also worked as a consultant.
McGeachy-Schultz has impacted the lives – for the better – of many local residents.
As her obituary accurately reads, "Thank you for being you. Thank you for being a gift in our lives, we are truly blessed."
Family and friends are invited to a memorial service at the Links of Kent Golf Club & Event Centre, on Indian Creek Road in Chatham on Feb. 24 at 1 p.m.
A celebration of life will follow.
We have a feeling this will be very well attended, with hundreds showing up to pay their respects and say thanks to such a pillar of the community.