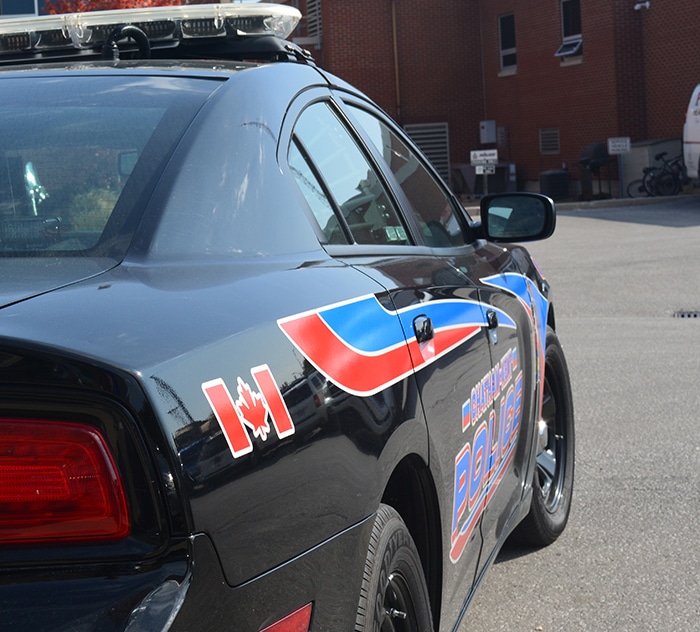 Communication breakdown
Chatham-Kent police say a man breached his release conditions Tuesday by trying to communicate with a specific woman.
At 11:19 a.m., police responded to Lorne Avenue in Chatham for a domestic disturbance.
Through investigation, the police learned the man was on a release condition not to communicate with a woman. However, on Tuesday, the woman received several items, including a handwritten card from the man.
At 8:10 p.m. the 27-year-old Chatham man turned himself into the police. He was arrested and charged with failing to comply with an undertaking.
Courting arrest
A Chatham woman stopped into police headquarters on Tuesday to turn herself in.
Police say she was wanted on a warrant that was issued when she didn't show up to court to answer to charges of theft.
Those stemmed from late November of last year at Walmart in Chatham.
Police say officers arrested a 32-year-old woman for theft and possession of stolen property before releasing her with a future court date.
That date came and went, with no sign of the woman, police say.
But on Tuesday at 8:50 a.m., she walked into police headquarters and turned herself in. Police say she was arrested and held pending a bail hearing.
Warrant arrest
A routine traffic stop Tuesday afternoon in Wallaceburg led to the arrest of the vehicle's passenger.
Police pulled the vehicle over on Dufferin Avenue in Wallaceburg about 2:05 p.m.
It was learned the passenger was wanted on an outstanding warrant held by the Ontario Provincial Police, Essex detachment.
A 35-year-old Lakeshore man was arrested and transported to Tilbury, where he was turned over to the Essex OPP.
Crash leads to impaired charge
Shortly before 10:30 p.m. Tuesday night, police responded to a single motor vehicle collision on Talbot Trail in Raleigh Township.
Through investigation, the first officer on the scene believed that the man was driving his vehicle while under the influence of alcohol, and he was arrested. The man was transported to police headquarters for breath tests.
A 21-year-old Kingsville man is charged with refusing to provide a breath sample.