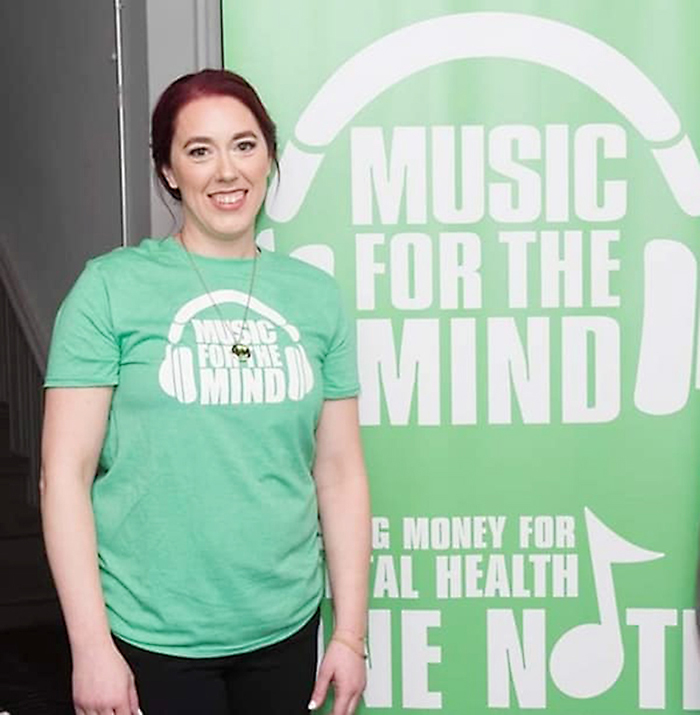 The music returns to The Kent on Feb. 4, and funding to help field mental health programs will flow soon after.
The Music for the Mind concert hits the stage for a special one-night fundraiser at The Kent in Chatham.
After a brief hiatus due to the pandemic and other unforeseen circumstances beyond their control, the Music for the Mind team is overjoyed to return to their original venue for a night of local music and fundraising.
"I'm beyond excited to get the show back on stage," said Elisha Banks, organizer of the local grassroots fundraiser. "To be back at our home stage after the past couple of years is going to be very special for all of us."
The evening will feature live and local entertainment from Walkin' 47, Dirt Country and Big Shiny Toons on the main stage. 
To ensure there is no downtime, the Just Us Acoustic Trio will play downstairs at The Kent between sets, with DJ Shawn L spinning tunes upstairs. 
There will also be a silent auction table and 50/50 raffle to help power up the fundraiser.
The Smash Burger food truck will also be on site. 
Tickets are $25 and are available now by contacting organizers through the Music for the Mind Facebook page at facebook.com/musicforthemindck or by calling 519-437-5254. Tickets need to be purchased in advance; they will not be available at the door.
The fundraiser is a 19-plus event.
Banks and the associated Music for the Mind fundraisers have previously raised $91,765 for the CKHA Inpatient Mental Health Unit, plus thousands of dollars-worth of additional supplies were donated to the unit over their three years of operation to ensure the patients had what they needed during their time there.
The concert and linked fundraisers will now support Family Service Kent, with funds directed to child and adult counseling services and the KIDS Team Program for psychological assessments for children and youth.
Despite some difficult circumstances, Banks and Music for the Mind felt the need to persevere and give back. 
"For me and the rest of the Music for the Mind team, fundraising is a work of heart and we do what we do out of a love for this community, a passion for supporting mental health, and a strong commitment to helping those in need who struggle with mental health right here in Chatham-Kent," Banks said.
Michael Fry or The Kent, is happy to help Music for the Mind.
"Music for the Mind was our last big public event before COVID and now it's going to be our first big public event after COVID," he said. "We're looking forward to it. It's an event people are getting behind."
Fry said Banks' passion to help others is contagious.
"She brings a lot of donations to help mental health. I'm sure she'll do a great job," he said of Banks. "I'm sure everybody's going to have a really good time.
Many people and businesses have stood behind Music for the Mind and have shown their support as sponsors. 
Sponsors include Luke Davidson Wedding Officiant, ProVision Collision, O'Brien Robertson Realty, Matthew Foulis Sun Life Financial Planner, Dillon Consulting, Latitude Realty Inc., Chatham-Kent Performance Health, Uride, Challenger Pallet & Crate, Studio75Design, Hub Creative Group, All Kindz Of Kopies, Lambton Metal Service (in Sarnia), and 99.1 CKXS.
Doors open at 7:30 p.m., with the show slated to begin at 8 p.m.