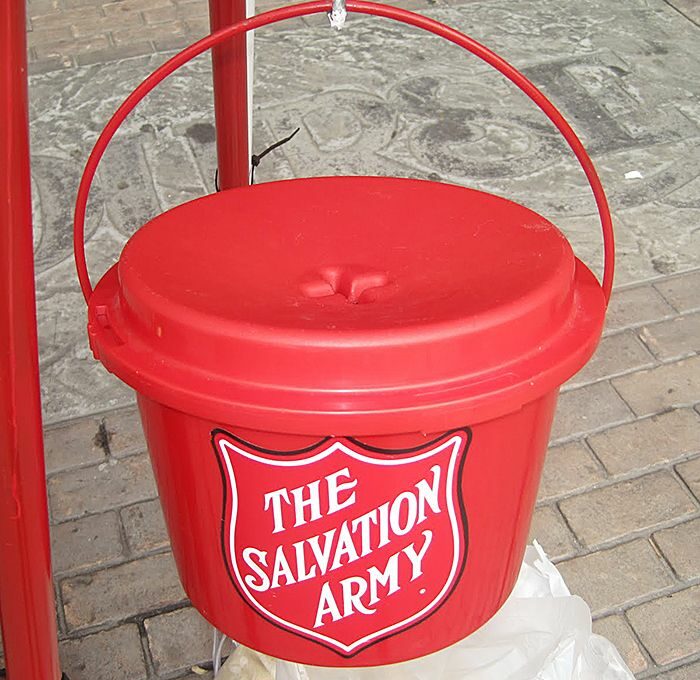 By Pam Wright
Local Journalism Initiative Reporter
Even though a blizzard ended the Salvation Army's Red Kettle campaign a couple days early, the annual fundraiser managed to surpass its goal.
According to Nicole Shaw, manager of family and community services for the agency, the initiative topped the $500,000 goal by $284.32.
Shaw said the campaign was down from other years as it headed into the final week before Christmas, so organizers are pleased with the final tally.
"We had to pull out our kettles on Dec. 23 and 24 because of the weather," Shaw said. "But there was a last-minute push and we are very happy with the result."
Hundreds of volunteers manned the kettles at five locations in Chatham, as well as spots in Blenheim, Wallaceburg and Ridgetown during the four-week campaign.
The non-profit estimates that it lost about $10,000 as a result of pulling the kettles early. All told, $145,387.15 was raised by way of the kettles, of which $15,855 was received electronically by way of TipTap machines located at the kettles. A total of $354,897.17 came to the organization's coffers through the mail or was dropped off at the agency in-person.
Monies raised will be dispersed to a number of projects throughout the year, Shaw said.