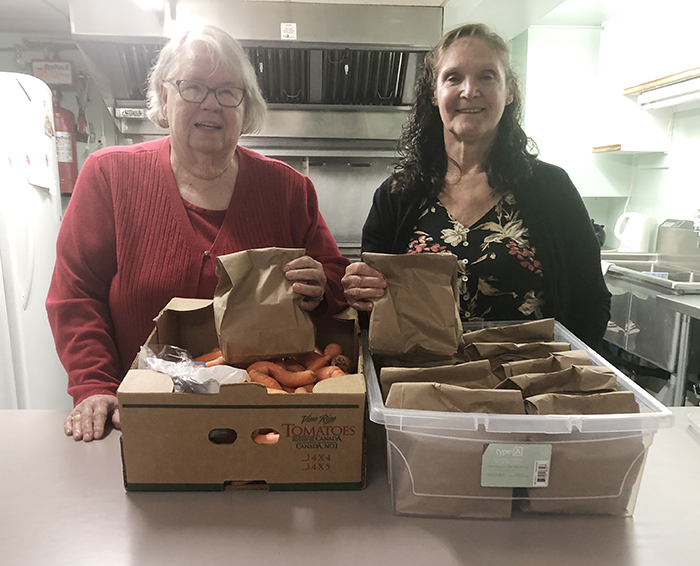 When a local soup kitchen had one of its freezers break down, Caldwell Brand Source stepped up, no questions asked and at no charge.
And we aren't talking about a service call, but a replacement freezer.
Lorraine Young of Campbell AME Church said their soup kitchen, which has been feeding people weekly since 2008, had a mishap recently.  On Sept. 20, the meat freezer broke down.
Young said she contacted the appliance store to get a quote for a replacement freezer, but instead got a huge surprise.
"I called to get a price to know what we needed to raise," she explained. "I would have never thought of asking for it to be donated. But they just simply offered. God bless them."
Young said the soup kitchen volunteers were able to save some of the meat, thanks in part to the fast actions of the Caldwells.
"By luck, we discovered it (the freezer) was broken and it (the contents) was only partially thawed. We didn't lose everything in it," she said. "They (Caldwell Brand Source) didn't just donate the freezer, they brought it out the next day and took away the old one."
Bruce Caldwell said it just made sense to help out a group that aids so many others.
"They do a lot of good. They give out a lot of meals," he said. "It seemed like the right thing to do. It's nice if we can help people who help the community. It's nice to give back a little bit."
The soup kitchen at Campbell AME Church feeds lunch to upwards of 90 people each Wednesday. They utilize five freezers to handle all the food, but this unit, which Young said was used when they acquired it, handled the meat products specifically.
"We totally survive on donations," Young said. "When you feed 80-90 people a week, it takes quite a bit (of food) to do so."