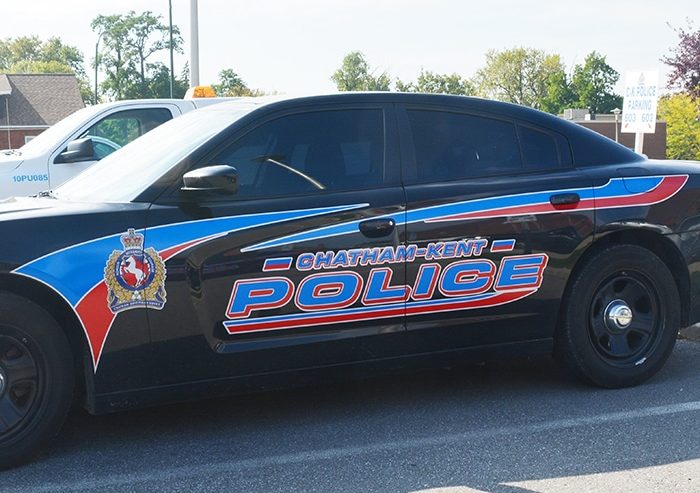 Ex-spouse, children threatened: police
A Tilbury woman faces a slew of charges after a domestic disturbance in that community Tuesday.
At 5:29 p.m. police were called about a domestic dispute on Fort Street in Tilbury.
Police learned through investigation that a 32-year-old Tilbury woman and her ex-spouse had a verbal argument that began inside the residence and ended up outside where the ex-spouse took their two children and left property.
The woman chased after the ex-spouse and the children in her vehicle, police say.
The vehicle made contact and the woman threatened to harm the man and their two children, police say.
When the ex-spouse called the police, the woman stopped and got out of her vehicle and assaulted him, police say.
Officers arrived and arrested the woman a short distance away.
A 32-year-old woman was arrested and transported to police headquarters where she was charged with dangerous operation of a vehicle, assault with a weapon, assault, and three counts of uttering threats.
Woman turns herself in
On Tuesday at 11:19 a.m. a 28-year-old Chatham woman entered Chatham-Kent police headquarters to turn herself in for failing to attend a court hearing.
She was arrested and held a pending bail hearing.
Warrant arrest
A trespassing call Tuesday night led to the arrest of a Chatham woman.
Chatham-Kent police got the call about 9:15 p.m. Tuesday evening for a disturbance on Popular Street in Chatham.
After shortly arriving, police learned that a woman was trespassing on a resident's property.
The woman fled the area before officers arrived. Police learned that the woman was wanted on an outstanding warrant from a Sept. 29 issue.
A 47-year-old Chatham woman was then located not very far from there and was arrested.
Theft and Possession 
At 10:59 p.m. Tuesday, police arrested a 47-year-old Chatham man on Colborne St. Chatham.
Police say the man was arrested was due to an outstanding warrant for theft and possession.