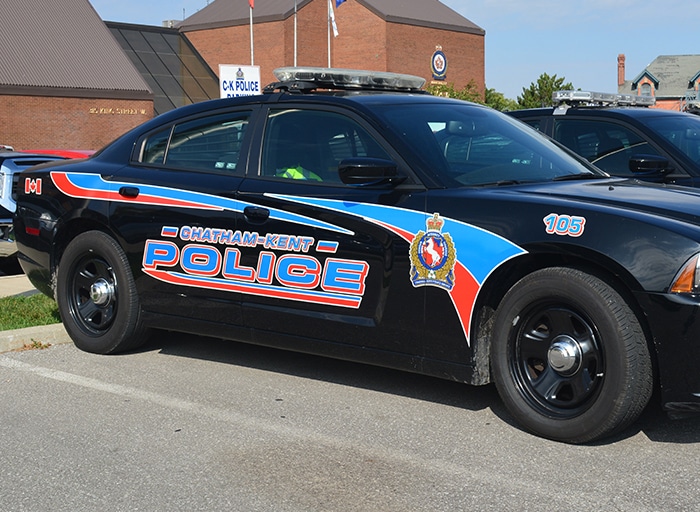 Theft charges
On Sept. 8, a man entered a business on St Clair and stole an item from its shelving without attempting to pay, according to Chatham-Kent police.
Officers were called and a warrant was issued for the suspect's arrest.
Police identified him as a 37-year-old Chatham man.
On Sunday at 4 p.m., police located the suspect at an address on Michener Road in Chatham. He was then arrested.
The man was escorted to police headquarters and charged with theft and possession of stolen property.
Impaired charge
On Sunday at 6:23 p.m. police received a call of a traffic complaint on Longwoods Road in Camden Township.
Reports say that the vehicle was swerving all over the roadway.
When police arrived, they observed the reported vehicle and managed a traffic stop.
The officer on scene believed the man was intoxicated while operating a vehicle and arrested the man.
The man was brought to police headquarters for breath tests.
As a result, a 61-year-old male from Windsor and is charged with having a blood alcohol concentration that was above the legal limit.
Sample time
On Sunday evening, shortly after 9 p.m., Chatham-Kent police tracked down a wanted man through an investigation on Dufferin Avenue in Wallaceburg.
Police learned the man's identity through an outstanding DNA warrant as a 22-year-old Chatham man. He was then arrested and transported to police headquarters.
With the DNA warrant fulfilled, he was released unconditionally.