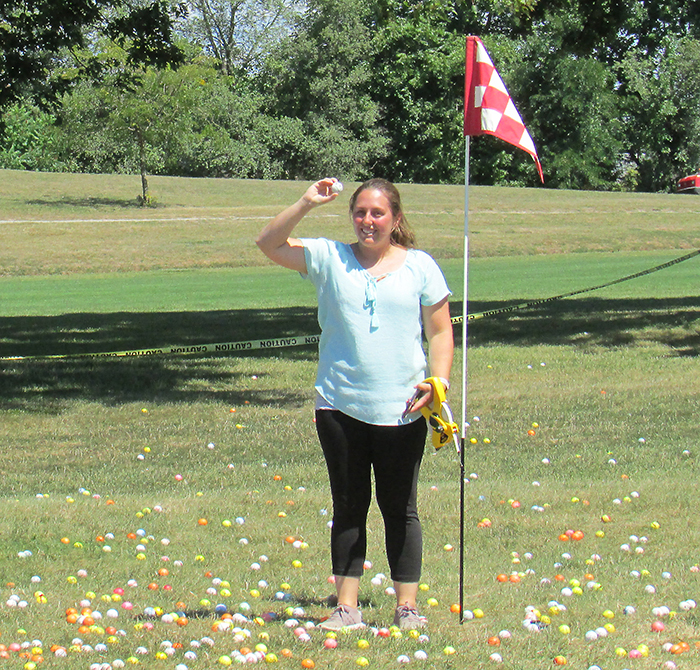 Amanda Clark, executive director for Big Brothers Big Sisters of Chatham-Kent, displays the winning golf ball from the organization's first ever Big Golf Ball DROP fundraiser Aug. 18.
The event, held at Links of Kent in Chatham, saw 3,000 balls hoisted into the air by Jebco Cranes and then dropped from the sky.
Jane McGill of Wallaceburg's ball wound up closest to the pin and earned her $3,000.
Cash raised in the event will be used to fund programs in Chatham-Kent.