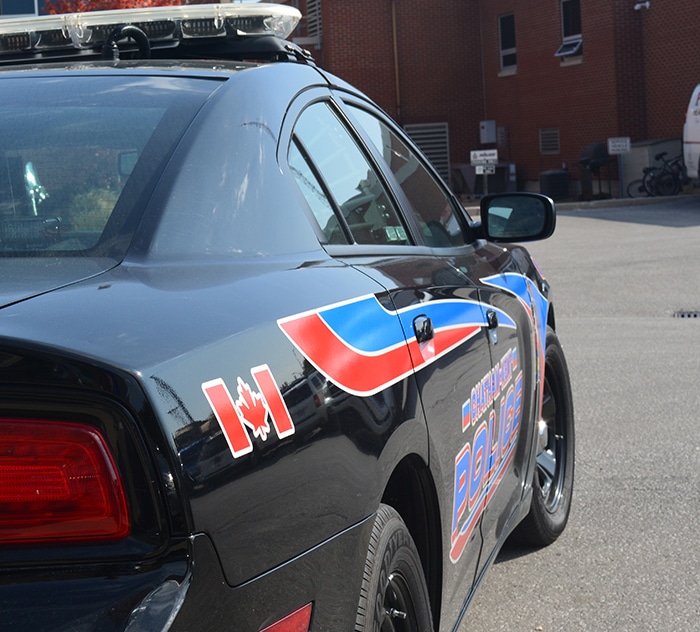 Possession of a switchblade
Thursday didn't end well for a Wallaceburg man. Chatham-Kent police caught up to him and officers knew there was a warrant for his arrest.
Upon searching the male after the arrest, he was found to be in possession of a switchblade. The male was on a lifetime weapons ban for a previous conviction, police say. 
As a result, a 40 year old Wallaceburg man was arrested for the warrant, possession of a prohibited weapon, and breaching his release conditions. He was held pending a bail hearing. 
Rock chucking, unruly behaviour
Shortly after 10 p.m. Thursday night, Chatham-Kent police got the call of an unruly patron at The Elephant's Nest on King Street in Chatham.
Officers learned the man refused to leave when staff asked him to get out. Police say he then threatened to throw a rock through the window. Instead, he tossed a rock at bar staff before finally leaving.
Police found the guy, and a foot chase ensued.
A 27-year-old man is charged with uttering threats, assault with a weapon, and the outstanding warrants he had. He was transported to the Chatham-Kent Police Service headquarters, and lodged pending a bail hearing.
Intoxicated in public 
Apparently, 7:55 p.m. is not siesta time on Grand Avenue in Chatham.
On Thursday at that time, police got a call about a man passed out on Grand Avenue. The officers attended and found the guy out cold.
Through investigation, it was determined that the male was intoxicated by alcohol and unable to care for himself. 
A 50-year-old Chatham man was arrested for being intoxicated in a public place. He was transported to the Chatham-Kent Police Service Headquarters where he was lodged until sober.