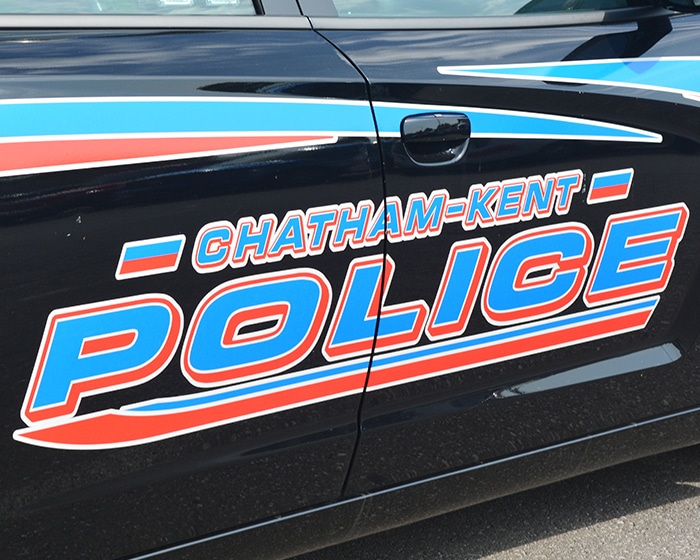 ATV stolen, found; man charged, and charged, and charged
A would-be ATV thief didn't get far on Monday.
Chatham-Kent police got the call shortly before 11:30 a.m. to Zone Centre Line.
Police say the victim witnessed the guy hopping on the ATV and riding off.
The victim followed the ATV until it went off road, police say. Officers searched the area and tracked the path of the ATV, with the assistance of reports by citizens.
It was tracked to a bush. Officers followed on foot and found the man and the ATV.
Police learned the man was bound by weapons prohibition orders, driving prohibition orders and probation orders. Upon arrest, the man possessed a large amount of methamphetamine, a BB gun, pliers, a headlamp, tin snips, bankcards, credit cards, keys and cellphones. The man was also wanted on an outstanding warrant.
A 23-year-old Walpole Island man was charged with several offences related to the prohibition orders and probation orders, as well as motor vehicle theft, possession of stolen property, dangerous operation of a vehicle, possession of break and enter instruments, possession of a controlled substance and possession of a controlled substance for the purpose of trafficking.
He was transported to police headquarters and held pending a bail hearing.
Assault at the dog park 
A Monday evening stroll in the dog park did not go well.
Police got that call just after 7:15 p.m. to the park on Water Street in Chatham.
Upon arrival, police learned a verbal altercation between two women escalated into a physical assault when one woman grabbed the other and began to chest bump her, police say.
When the victim attempted to use her cell phone to call the police, the woman took the phone and threw it in the bushes.
The woman left the area before police arrived, but a description of the woman and her license were provided to the police.
A 36-year-old Chatham woman was arrested and charged with assault and mischief.
Impaired charge
Early this morning, an officer clocked a driver on Wheatley Road travelling at a high rate of speed.
When stopped, police believed the driver to be under the influence of alcohol, and he was arrested. The man was transported to the Ontario Provincial Police station on Park Avenue in Chatham for further breath tests.
A 45-year-old Tilbury man is charged with having a blood alcohol concentration exceeding the legal limit.
Comments
comments