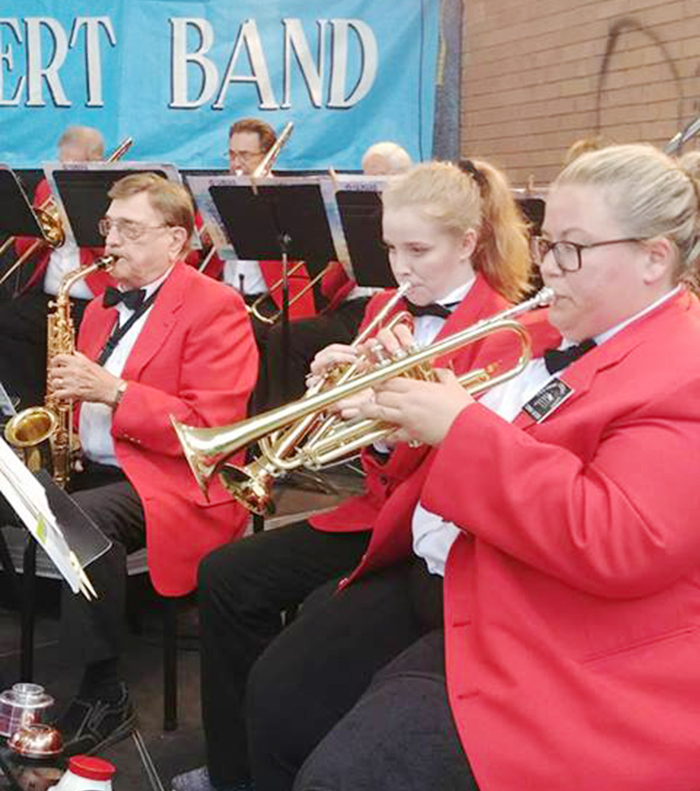 By Pam Wright
Local Journalism Initiative Reporter
After two seasons abbreviated by the pandemic, the Chatham Concert Band is back and ready to entertain this summer.
Beginning June 29, the group will debut the first of 10 concerts at the Tecumseh Park Band shell, marking the band's 95th year of creating music.
According to president Mark Broadbent, some new members have joined recently and "everyone is excited to do a full summer of concerts.
"There's nothing like playing for an audience and it's been too long," Broadbent said. "This is a Chatham tradition and it's nice to bring people downtown and give them something to do."
Different themes will pepper the series, Broadbent explained, noting pop, big band, and songs from movie scores and Disney film soundtracks are among the selections that will be performed this season.
The group, which practices year round, is led by conductor Vaughn Pugh – a job he's held for 38 seasons.
Another popular Chatham Concert Band program called Music Makers is back as well.
Operating since 1960, the free program is open to kids, age seven and up, and adults, running at the band shell every Saturday morning.
No musical experience is necessary for the recorder and bucket drumming classes for beginners.
There's also an introduction to band instruments for people with some musical background, and a junior band class for those with prior musical experience.
Broadbent said the Saturday program is a great opportunity for families to learn and have fun together.
Visit www.chathamconcertband.ca for more information or contact Broadbent directly at chthmcncrtband@gmail.com.
Comments
comments