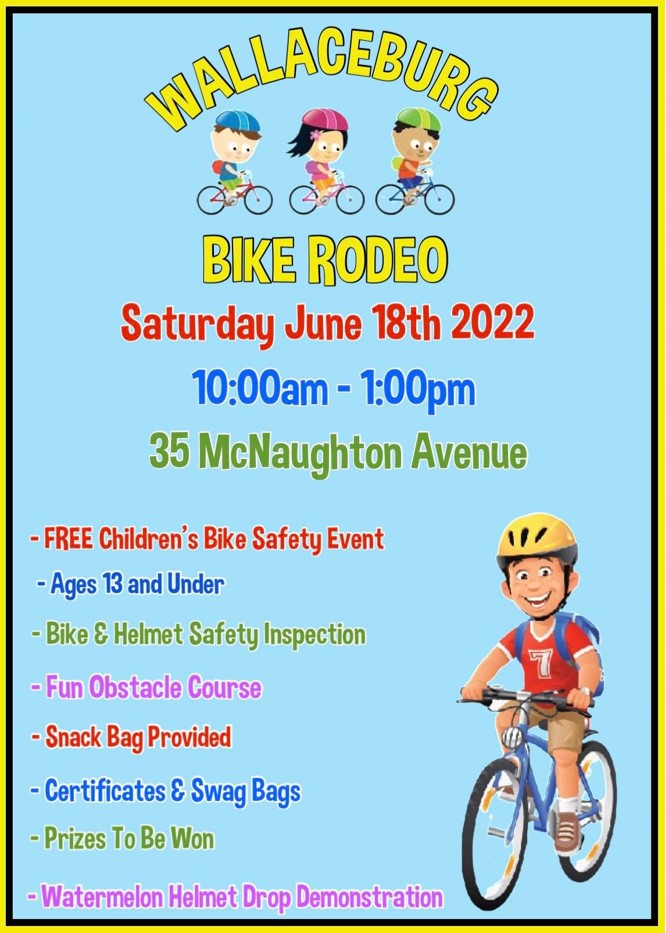 It's pedal time June 18 in Wallaceburg!
After two years of being unable to hold a children's bike rodeo, the Wallaceburg Bike Rodeo Committee have organized one for Saturday.
The bike rodeo is an annual bike safety course for children. Organizers said it will help teach children the appropriate cycling skills and to create awareness of bike safety for both children and parents.
"It is a fun way for children to learn the rules of the roads; give them confidence in riding their bike and feel the independence riding a bike can give them," organizers said in a media release.
Children will be rewarded for their participation and earn a chance to win through bucket raffle style prizes, door prizes, grand prizes and a bike/scooter raffle.
The Knights of Pythias will host the rodeo in Bethel Pentecostal Church Parking lot in partnership with the Chatham-Kent Police Service, the Wallaceburg branch of the Public Library, and the Wallaceburg biking community.
The event runs from 10 a.m. to 1 p.m.
Children 13 and under are invited to participate. Bring a bike, helmet and a parent.
Comments
comments