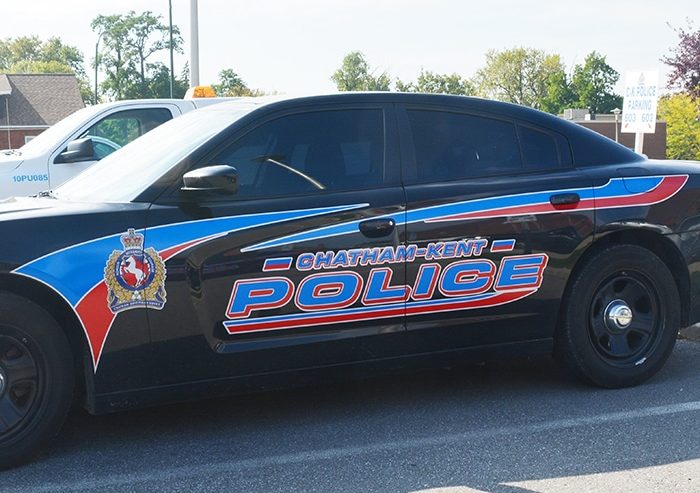 Weapons charges
It's all about the people you associate with. And the criminal charges that ultimately result
On Monday morning, Chatham-Kent police received a report of a man with an injured arm walking on Scane Street in Chatham.
Police say he was seen walking with a woman.
Officers found the two and asked a few questions. Police say the man gave a false name, but they quickly learned of his identity and the fact he was not to communicate with a specific woman…who was walking with him.
Police say the woman caused the man's injuries.
A 39-year-old Chatham man is charged with failing to comply with the release order and obstructing a police officer.
A 33-year-old Chatham woman is charged with facilitating a breach of a release order, assault with a weapon, and possessing a weapon for a dangerous purpose.
Assault charges
Meanwhile in Wallaceburg about a half your later, C-K police were called to a disturbance at a business on Dufferin Avenue.
Police were advised a woman was trespassed from the business previously. When an employee asked the woman to leave Monday morning, she became angry and spat at the employee, striking the employee in the face and arm. The woman left the business before police arrived.
A 30-year-old Walpole Island woman was located, arrested and charged with assault.
Timmins Cres. fire ruled arson; woman charged
Police have arrested a Chatham woman in connection with a fire Sunday morning at a Timmins Crescent apartment in Chatham.
The fire broke out about 9:30 a.m. in a basement unit, police say.
On Monday, once police and the fire marshal completed their investigations, police arrested a 36-year-old Chatham woman and charged her with arson.
Comments
comments