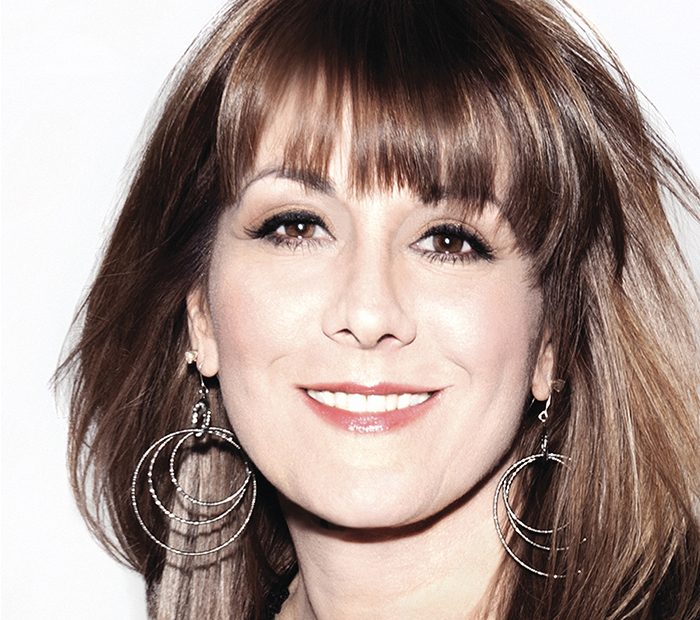 By Pam Wright
Local Journalism Initiative Reporter
Country and western music darling Michelle Wright never forgets her roots.
The Merlin-area native, who soared to the top of the charts three decades ago with the blockbuster hit Take It Like a Man, is working hard on the release of a new album called Milestone.
The first single, called Small Town, pays homage to where she grew up in Chatham-Kent.
"I'm a little bit of small town, edge of the border
 A little big city, when I got older.
 But when the carpet rolls up and the lights go down,
I'm still small town."
(Lyrics from Small Town from the Michelle Wright's new album Milestone)
The Chatham Voice recently spoke to Wright in a telephone interview from Nashville, the city where she has lived for many years.
Wright told The Voice she's excited by the new album that was created in part to mark the 30th anniversary of her hit Take it Like a Man – the song that propelled her to the top.
The Canadian Country Music Hall of Famer will be returning to Canada this week performing twice at the Country Music Association of Ontario Festival and Awards 2022 weekend running from June 2 to 5 in nearby London.
Wright said she is looking forward to getting back out there and brushing away the COVID-19 cobwebs.
"We're shaking off the COVID layers of sadness and concern," Wright said. "It's great that we're getting back to a normal life."
Wright will take to the stage June 2 in a Legacy Revival performance as part of the CMA Ontario extravaganza.
On June 5, it's all about girl power when Wright, Beverly Mahood, Stacey Lee Guse and Patricia Conroy are set to pay tribute to Impact Award recipient Carroll Baker.
Baker, an acclaimed singer/songwriter, first shot to fame when she teamed up with Conway Twitty on the hit It's Only Make Believe in 1970.
In 1985, she also wrote a song for Tom Jones called I'm An Old Rock n' Roller.
Wright said Baker achieved a "certain level of success" for many years.
"Country artists are certainly very aware of Carroll," Wright added.
It's going to be a busy week for the veteran musician. Between the CMA Ontario performances, she's travelling to Calgary to perform with country great Terri Clark.
When she heads back home to Tennessee, Wright said she will be working hard on the Milestone's release.
Small Town, the first single, will come out in July, Wright said, with a second single to follow in August.
Milestone, recorded on the BFD/Audium Nashville label, is slated for release in September.