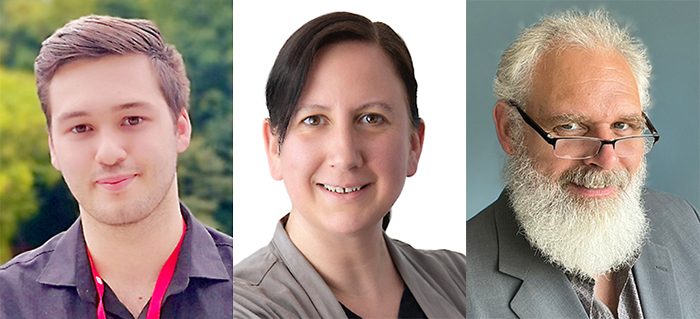 Editor's note: The Chatham Voice asked each candidate to submit a short bio and to comment on what they believe is the most important issue this election for the people of Chatham-Kent. Here's what we received for the candidates of Lambton-Kent-Middlesex.
Bruce Baker, Liberal
Bruce Baker is an academic, an advocate, and a change maker. Throughout his academic career, Baker created societies to address gaps in representation, developed management and logistics skills through leading the publishing of two academic journals, and fostered an atmosphere of personal and political development by leading one of the country's largest political campus clubs.
Professionally, Baker has worked in both the private and not-for-profit sector, handling corporate accounts in tech and data analysis with the Social Development Council.
Baker is looking to provide the voters of Lambton-Kent-Middlesex with a choice this election, and believes he can effectively implement the changes needed to bring Ontario into a brighter tomorrow.
Most pressing issue: While many issues, like protecting our agriculture industry and increasing access to high-speed internet, are critical to the people of LKM, at this point in time affordability is so pressing that it needs to be addressed first among all. Whether its gas swelling to over $2 a litre, food rates climbing so fast hundreds of local families are at risk of becoming food insecure, or people looking to settle down here and buy a home, affordability issues are everywhere in people's lives. The new Ontario Liberal plan recognizes the urgency of this affordability crisis, and has a costed, ambitious plan to help everyday Ontarians.
David Barnwell, New Blue Party
Did not respond by press time.
Vanessa Benoit, NDP
Vanessa Benoit is a library worker, singer-songwriter and a private music educator. She's active in the community, having served on the planning committee of the Alvinston Arts and Music Fest and the Friends of A. W. Campbell Park.
Benoit is passionate about making sure we invest in the services that rural families rely on, like our public schools and health care.
She lives in Alvinston with her husband Jason and son Bruce.
Wanda Dickey, Green Party
Did not respond by press time.
Dean Eve, None of the Above Party
Dean Eve is Owner/Operator of Total RE Investment Management. He manages investment income properties both residential and commercial, and does renovation and repairs, having been in business for 29 years.
Eve and his wife Roslynn moved to Chatham over five years ago from Cambridge. Two and a half years ago, they bought their dream property in Bothwell on Longwoods Road. Roslynn is an artist who hopes to open a art gallery, jewelry and crystal store.
In the past several years, Eve has become increasingly disappointed and frustrated by the behaviour of politicians, their parties and the political system, both provincial and federal.
Most pressing issue: The three Rs of Direct Democracy.
Real reform to electoral, legislative and accountability laws and practices to give voters transparency and control of politicians and their parties during and between elections.
Referendum: Important issues voted on by the people for their interests.
Recall of politicians who are virtually immune from real public accountability so that they pay for errors in their conduct the same way all others do with penalties, including immediate termination with a loss of all severance pay, pensions, or other benefits, for any dereliction of duty and other improper conduct.
Monte McNaughton, PC (incumbent)
Did not respond by press time.
Aaron Vegh, Ontario Party
Did not respond by press time.
Comments
comments