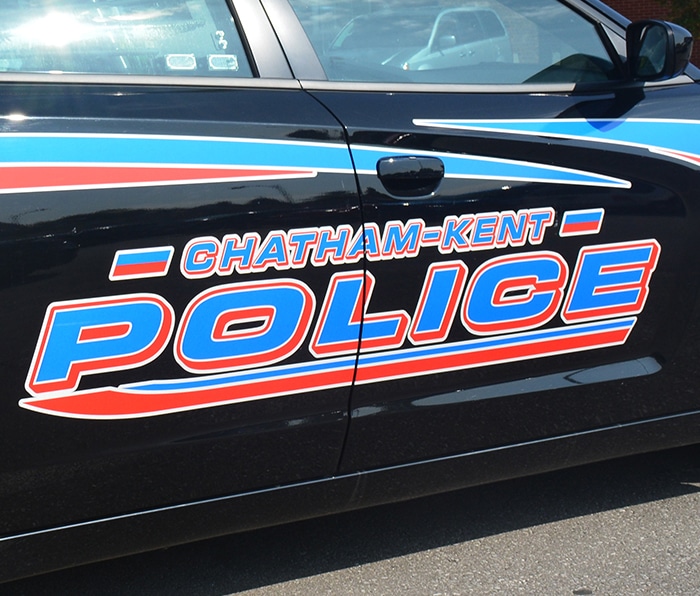 Harassment charges
Chatham-Kent police scooped up a man Tuesday who they say was repeatedly violating his probation.
Back in mid-November, the man received a probation order to not be within 100 metres of a woman.
On May 3, police say they learned the man had attended the woman's place of work that day and three other times previously.
A 22-year-old Chatham man was located and arrested. He is being charged with one count of criminal harassment and four counts of failing to comply with probation order.
Impaired, drug charges
Shortly before 6:30 p.m. Tuesday evening, police responded to a driving complaint in the area of Park Avenue West in Chatham.
Officers located the vehicle and conducted a traffic stop. The officers believed the man to be driving while under the influence of alcohol. He was arrested and transported to police headquarters for breath tests.
Upon arrest, the man was also found to be in possession of suspected crack cocaine.
A 40-year-old Chatham man charged with operating a motor vehicle while impaired, dangerous operation of a motor vehicle, refusal to comply with a breath demand and possession of a controlled substance.
ATV stolen
On Saturday, a black and orange 2004 Kawasaki KSX 400 was stolen from a Water Street residence in Wallaceburg.
The quad was last seen bearing a "Rockstar" and a "Fox" customized vinyl decal.
If you have information regarding this incident, contact Const. Branden Grellmore at brandeng@chatham-kent.ca. Anonymous callers can contact Crime Stoppers at 1-800- 222-TIPS (8477) and may be eligible for a cash reward.
Comments
comments