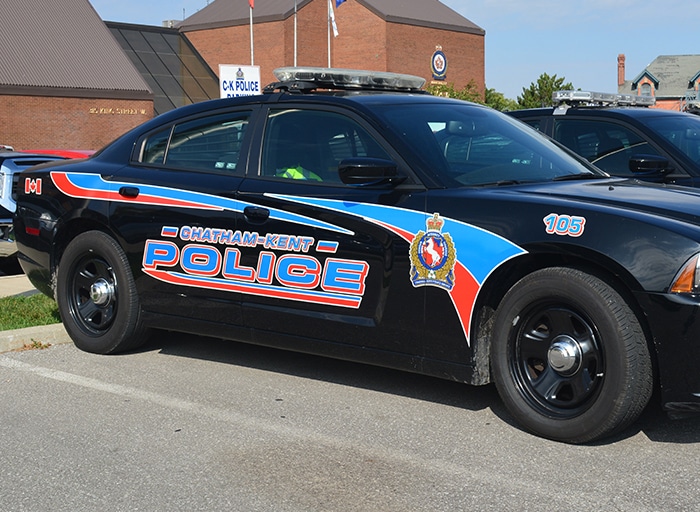 Scooped up outside the courthouse
A Chatham man is facing a slew of charges after Chatham-Kent police officers recognized him outside the courthouse Monday morning.
Police say at about 9 a.m., the officers spotted a man outside the courthouse and recognized him from a notice sent out earlier attempting to identify the man.
Additional officers were called in and located the man, confirming he was the man believed to have been entering vehicles earlier that morning who was caught on video surveillance.
A search as a result of his arrest yielded property from nine different victims, police say.
A 28-year-old Chatham man faces nine counts of theft and nine counts of possession of stolen property, as well as one count of use of a stolen credit card.
All victims involved were notified and all property went back to its rightful owners, police say.
Crash and dash
Chatham-Kent police are on the lookout for whomever took out a bus shelter Monday night.
The crash took place about 7 p.m. near the intersection of Bloomfield Road and Park Avenue West in Chatham. Police say someone witnessed a person driving a red pickup obliterating a bus shelter leaving the scene, failing to report the accident.
Anyone with information is asked to contact Const. Ashwin Roy at ashwinr@chatham-kent.ca or 519-436-6600. Anonymous callers may call Crime Stoppers at 1-800-222-TIPS (8477) and may be eligible for cash reward.
Comments
comments