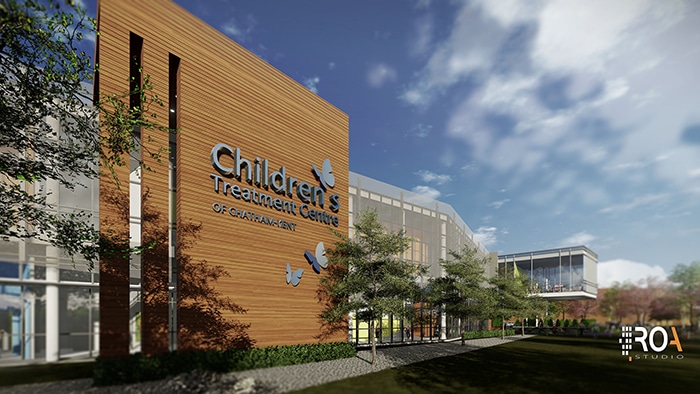 The Ontario government recently re-announced funding for the Children's Treatment Centre of Chatham-Kent (CTCCK), but it's much more than that.
This according to Mike Grail, chair of the board for the Foundation of CTCCK.
"They had it in the budget last year, but COVID pushed it back," he explained. "So, we're ecstatic. We've seen them come through with funding for some initial testing to get things rolling with planning, but in addition, they've purchased the property. This is not just a verbal commitment; this is actually going to happen."
The CTCCK provides services to more than 3,500 children and youth with special needs. It ran out of room at its existing facility in north Chatham several years ago, and announced plans to expand. Local fundraising took place, a new site on McNaughton Avenue West secured, and all that was left was the provincial commitment.
That took several years to secure, but it is now in place.
Grail said while there is no timeline on when construction will begin, progress is being made.
"All of the proper groundwork is being completed. But we still have no timeline on when the first shovel hits the ground," he said. "For a lot of our donors it's been three or four years now since we've been able to give them any solid information. Now we can update them and let them know their dollars are going to be used shortly."
Grail added the province has agreed to the 55,000-square-foot new building and even increased funding to ensure it is state-of-the-art.
"A modernized and expanded Children's Treatment Centre will reduce our waiting lists and provide the right space to fully develop the skills and abilities of children with developmental, communication and physical needs so they can successfully participate in the community. We are thrilled and very appreciative of the commitment announced by the ministry in supporting our goal of Celebrating Abilities and Developing Potential," CTCCK executive director Donna Litwin-Makey said in a media release.
"The new Children's Treatment Centre demonstrates our government's commitment to children and is fantastic news for our community," Monte McNaughton, MPP for Lambton-Kent-Middlesex, said.