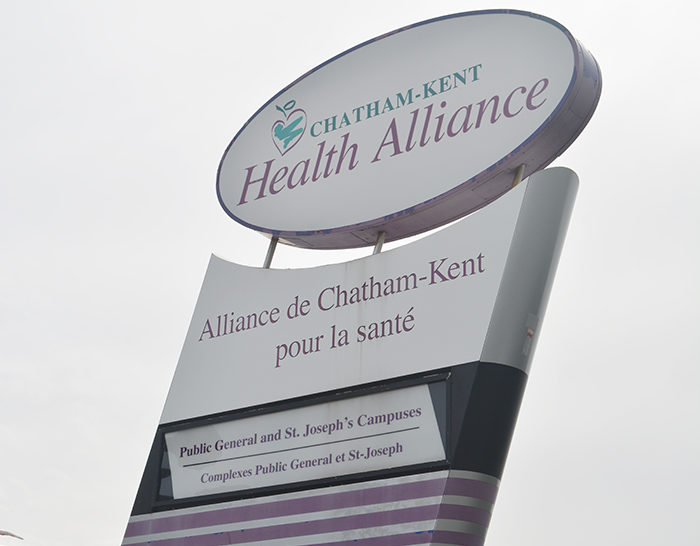 There is now a new COVID-19 outbreak in Chatham-Kent – inside the hospital.
Chatham-Kent Health Alliance officials said Friday there are three cases linked to health-care-acquired COVID-19 identified in the Medicine Unit of the Chatham site.
CK Public Health will work closely with CKHA to manage the outbreak within the Medicine B Unit and will continue to work in consultation until the outbreak is declared over, CKHA officials said.
Public Health is also communicating with impacted patients and families for the contact tracing process.
As part of CKHA's pandemic response action plan and in alignment with the hospital's infection prevention and control guidelines, a number of additional initiatives have been implemented in response to the outbreak on the Medicine Unit. CKHA will continue following these measures until Chatham-Kent's medical officer of health rescinds the outbreak order.
This does not impact the visitor policy for the hospital, which saw restrictions ease earlier this week, except in the impacted area of the hospital, which reverts back into tighter restrictions during the outbreak.
Inpatients on the medicine B floor will not be permitted visitors at this time, unless an exception applies. There is no change to care partner access for end-of-life patients on the outbreak unit and other exceptions may be permitted through the established visitor restrictions appeals process.
Comments
comments