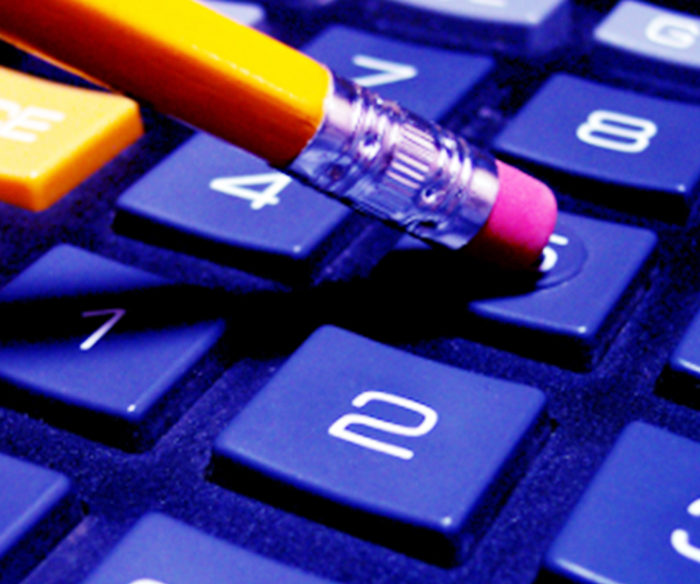 Municipal councillors spent in excess of four hours Tuesday night working on the 2022 budget, but they are not done.
About all they ultimately got out of their meeting Tuesday for the average Chatham-Kent household was little more than $8.
With more than 250 minutes of their time, about 16 of which didn't even appear to the public for viewing due to a technical glitch, the budget committee of council trimmed the proposed budget hike down to 2.93 per cent.
They started the night at 2.99 per cent.
Defeated motions essentially matched ones that did pass on this night, at least in quantity.
Tuesday brought the inevitable. It had to happen. No Chatham-Kent municipal budget session would be complete without requests for additional spending.
Night three of the 2022 municipal budget deliberations began with a hike in the proposed tax increase, as the committee, led by Coun. Marjorie Crew, opted to fund an increase to land ambulance service.
However, later in the night, that addition suffered subtraction, but more on that in a bit.
Despite the fact municipal administration had recommended against the funding for an increase to land ambulance service, the committee tossed that aside and initially added about $452,000 to improve service.
Following the approval, the proposed tax increase rose to 3.26 per cent.
Chatham-Kent Fire Chief Chris Case said calls for service are on the rise, and have been for some time, to the tune of about three or four per cent per year.
"Our population is getting older and our population is getting sicker," he said.
The added funding would essentially turn a part-time ambulance into an extra ambulance seven days a week.
Case said while requests for service have increased, so too has the time when we have been critically short of available ambulances. In fact, there were times last year where there were no ambulances available.
"That was for 65 minutes last year. It doesn't sound like much, but the previous year, that number was just 12 minutes," he explained.
Crew said the municipality is growing and it is the responsibility of council to ensure needs are met.
For West Kent Coun, Melissa Harrigan, voting in favour of the increase was a no brainer.
"We're investing in services that we know our community members need," she said.
East Kent Coun. Steve Pinsonneault disagreed. He wanted to see the matter deferred to 2023.
Later on that evening, he would see partial vindication, as Chatham Coun. Doug Sulman successfully lobbied to delay the start of the program to July of this year, resulting in the reduction of the proposed tax increase by $292,000.
Following the first look at land ambulance funding, the budget committee then revisited an item they had discarded earlier in the proceedings – to help fund a tennis dome.
Chatham Coun. Michael Bondy successfully lobbied to spend $200,000 in reserves on the more-than-$1-million project, but only if the Chatham Tennis Club can secure the needed funding to make this a reality.
It also has $200,000 pledged towards the dome from Rogers and Tennis Canada, funding also contingent on committed funding.
The successful revisitations continued, as Mayor Darrn Canniff got the committee to add $650,000 back into shoreline reserves to deal with a trio of projects, including the moving of Talbot Trail in West Kent away from the Lake Erie shoreline.
The funds came from infrastructure funding. CFO Gord Quinton said the shift could involve the municipality paving fewer kilometres of roads this year, for example.
The committee hotly debated pulling $500,000 out of municipal reserves to provide short-term pain relief in an election year against longer term tax pain starting in 2023.
The motion ultimately failed 7-11.
South Kent Coun. Mary Clare Latimer proposed the idea of taking reserve funds to drop the tax increase this year.
However, Quinton said that leaves a larger hole from which the 2023 budget process to the tune of about 0.3 per cent of an increase.
"This will come back on the next council," he said. "To use a homeowner analogy, this is taking the savings you set aside to fix your roof and using it to pay your utility bill."
South Kent Coun. Trevor Thompson agreed.
"This is taking from a savings account to pay down an operating shortfall. This isn't budgeting. This only hurts the next council," he said.
Council pulled $200,000 in compensation funding to market rate reviews, bringing the tax hike to 3.14 per cent. It had peaked last night at 3.26 per cent after the land ambulance issue was initially decided. After Round 2, and also after the first attempt to pass the budget, which failed in a 9-9 tie, the proposed increase fell to 2.93 per cent. 
A second effort by North Kent Coun. Joe Faas to pass the budget again failed 9-9.
Budget chair Brock McGregor asked for additional items to review and was met at times with long stretches of quiet. Council didn't seem to want to quit, but also didn't seem to have much to add.
It left the chair frustrated and left the committee coming back to the online gathering tomorrow night.
"This is our fourth time through the process," he said of council's fourth year in its mandate. "Everyone has all the chances they need to get the information they require," he said. "I think everyone has the right to go through questions and go through the binder. I think there's a responsibility to go through the binder in advance."